Books
Books Written & Published By David
SLAG & The Golden Age of Lead-Silver Ore
SLAG tells the story of western mining and smelting, from the introduction of professional engineers like the author's great great grandfather Anton Eilers during the Civil War, through its Wild West years, and into its Trust years. The story ends with a highly public showdown over control of ASARCO in the early 1920s—the second largest employer at the time—between the author's great grandfather, Karl Eilers, and the famous Guggenheim family.
The Amber Panels of Konigsberg
The Amber Panels of Konigsberg combines the fast pace of 'National Treasure' with the smarts of the 'Da Vinci Code' to create a modern thriller grounded in the real life disappearance of the Amber Panels, one of the greatest art mysteries of WWII.
Finding Virginia: Adventures on the Rocky Trail of Life
David's first book highlights the rapid fire changes in David's life in 2011 when his father suffers health problems and he meets a woman he hasn't seen in twenty-five years. His book explains his passions for jeeps and the reasons he operates the popular vintage jeep site eWillys.com.
About David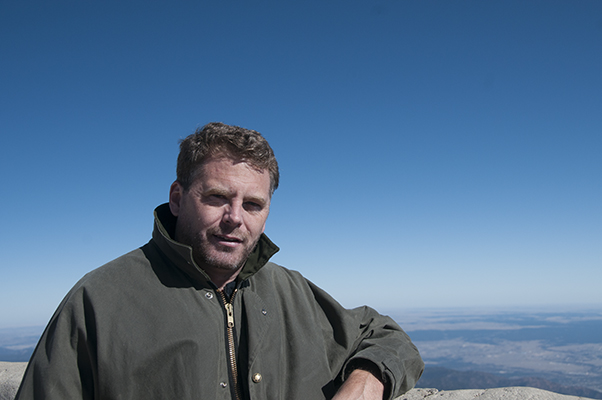 A writer, blogger, and entrepreneur, David Eilers is a Lindbergh High School graduate from Renton, Washington. After construction and cooking jobs, he earned a degree from the University of Puget Sound in Tacoma, Washington and an MBA Degree from the University of Utah in Salt Lake City, Utah. Naturally, he became an author. David's passion for history stimulates his desire to write. In Finding Virginia, he describes, along with his obsession for jeeps, his transformation from entreprenuer to writer following the 2007 recession. David's subsequent book, Amber Panels of Koenigsberg, was a historical fiction he'd wanted to write since 1994. In his third book, SLAG, his long time interest in family history coupled with his financial background made it a must for him to write. David lives in Pasco, Washington. When not writing books, David keeps busy running the website ewillys.com, where he's authored more than 35,000 posts and served more than 20 million pages to jeep lovers world-wide. He and his wife travel a great deal, meeting website readers and writing about their adventures.