Over the past fews years photos of Emma have emerged. One photo that still eludes us is one of her painting or one of her painting in her studio.
This is the earliest photo I have of Emma, probably taken around 1875.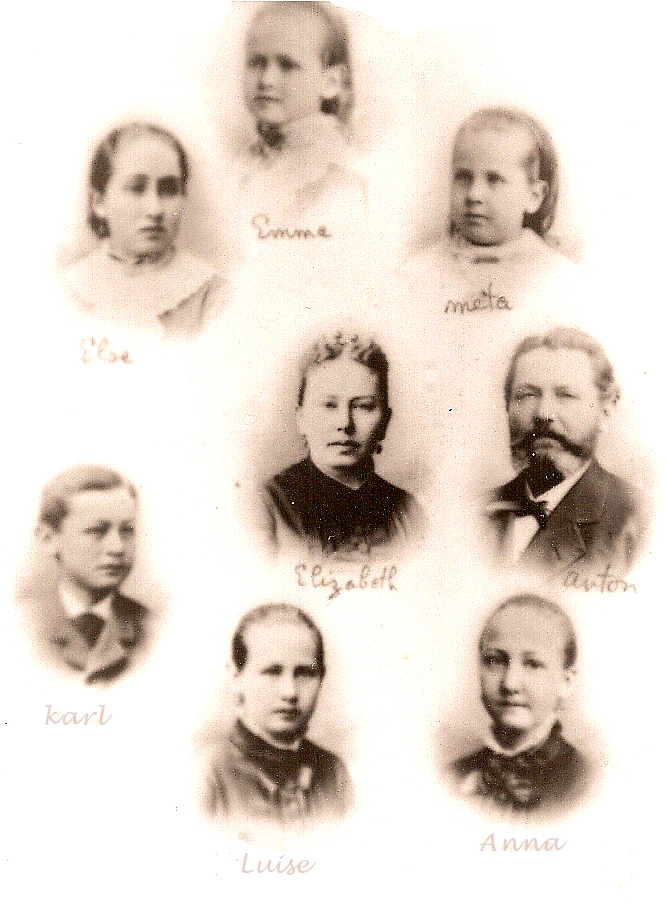 This picture was supposed to be given to a "Mrs. Witte" for Christmas.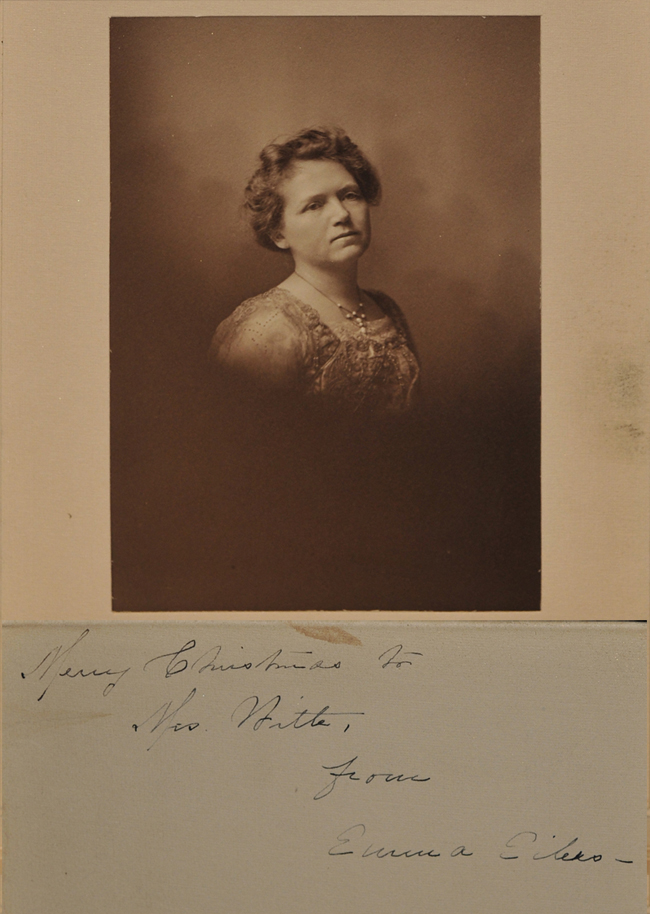 While not a picture, here is one of her passports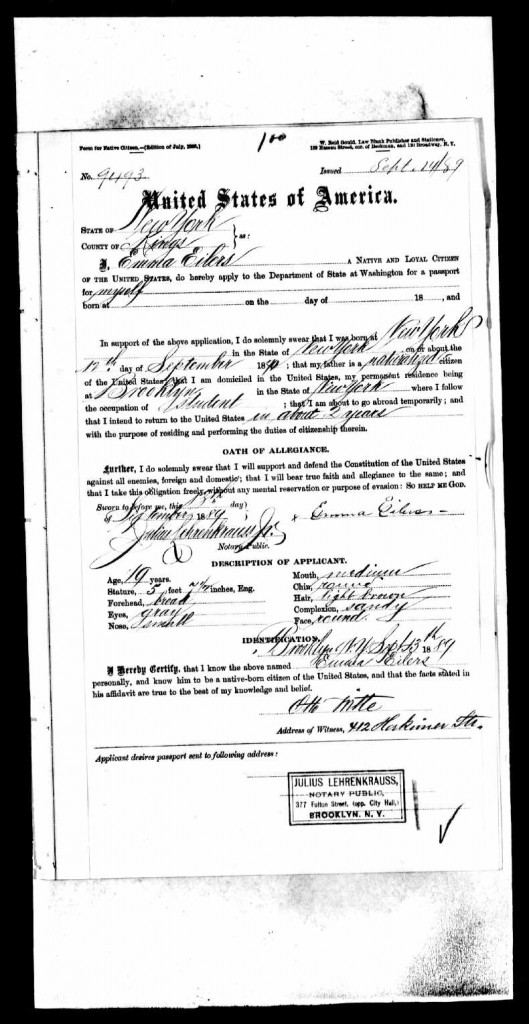 The date of these two stereographs of Emma are unknown.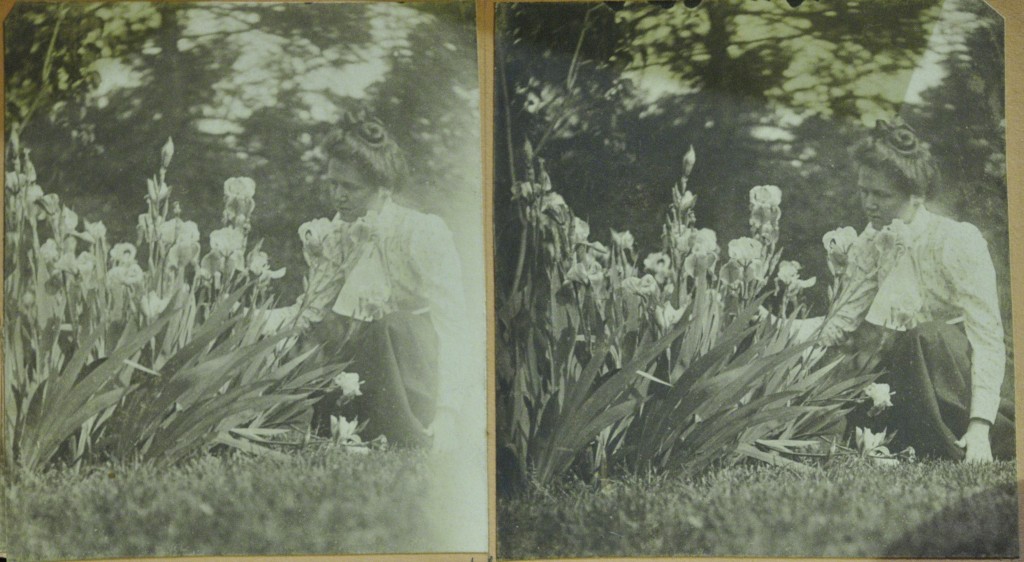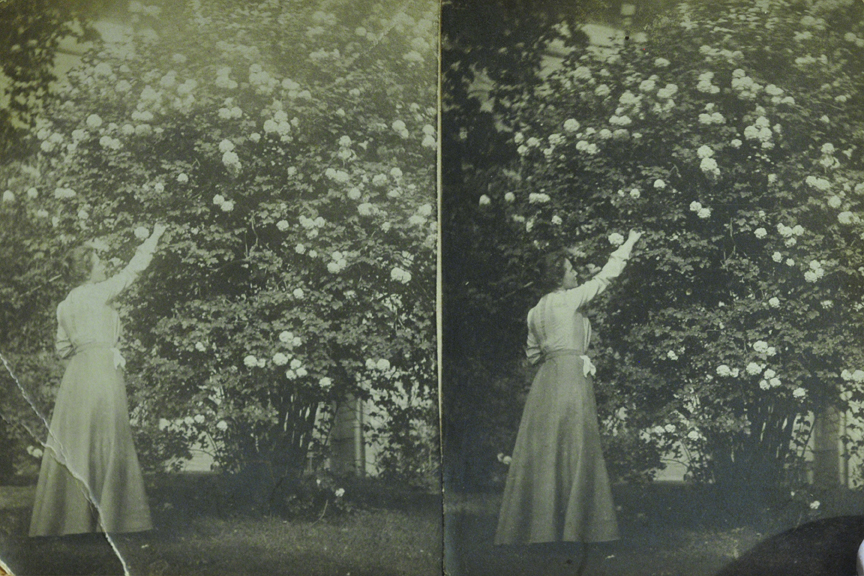 This family photo was taken as part of 45th anniversary for Emma's father and mother, Anton and Elizabeth.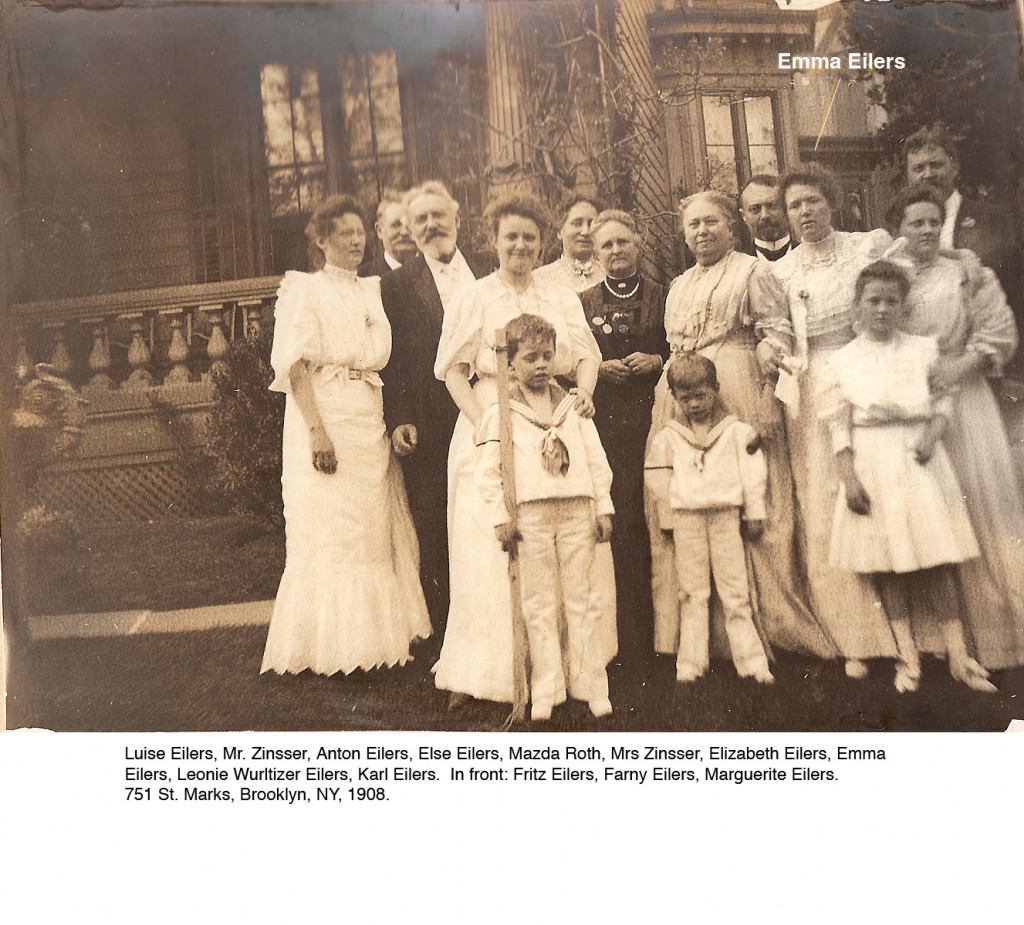 This photo was taken as part of the family's vacation to Europe in 1924. They are boarding a ship.  Emma is to the far right with her sister Else helping her with her hat.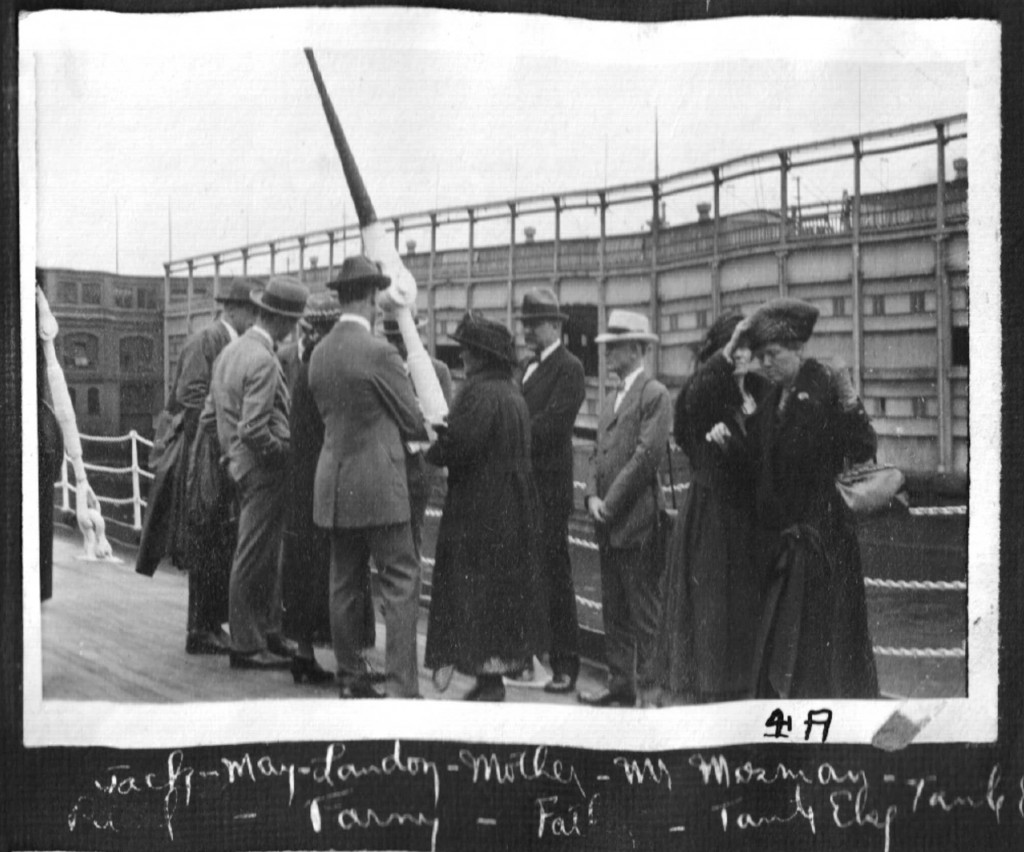 This is a photo of the summer home in Sea Cliff, Long Island, NY, where the family owned approximately 100 acres.  Emma's painting studio was nearby built. The Brooklyn home (pictured above) was sold in 1935, making the Sea Cliff home Emma's permanent home for the remainder of her life.  The two women in the foreground are Emma and her sister Else.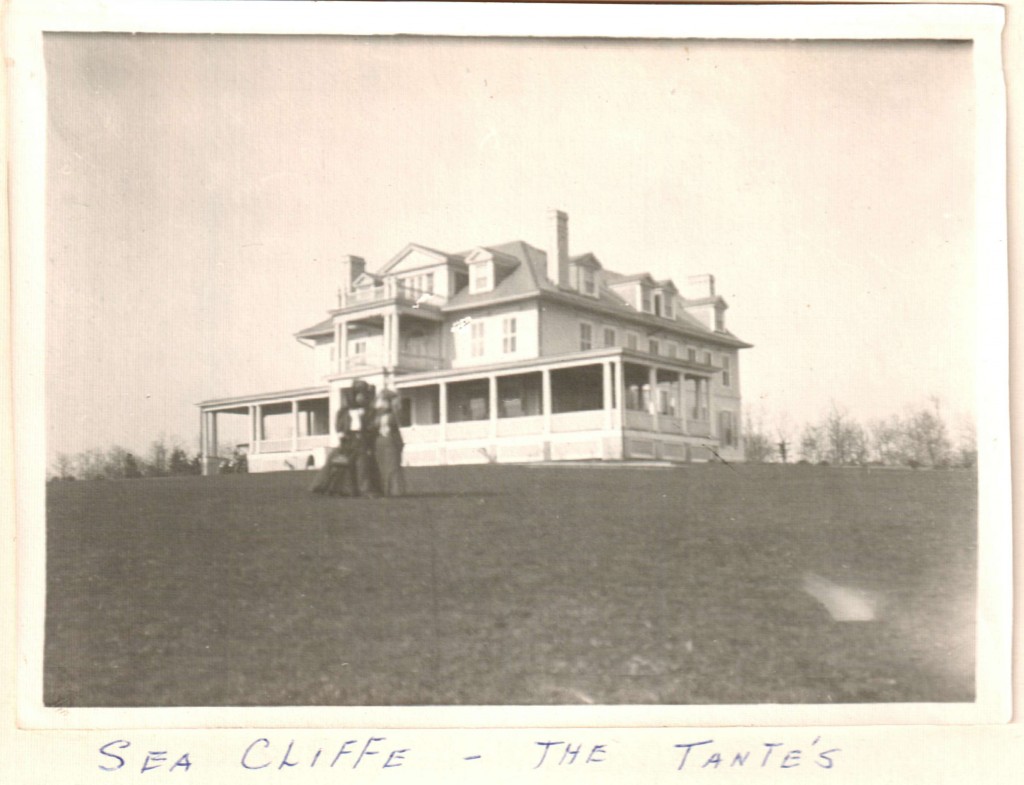 This photo was likely taken on the porch of the Sea Cliff house with Emma's cousins Clarence and Jay.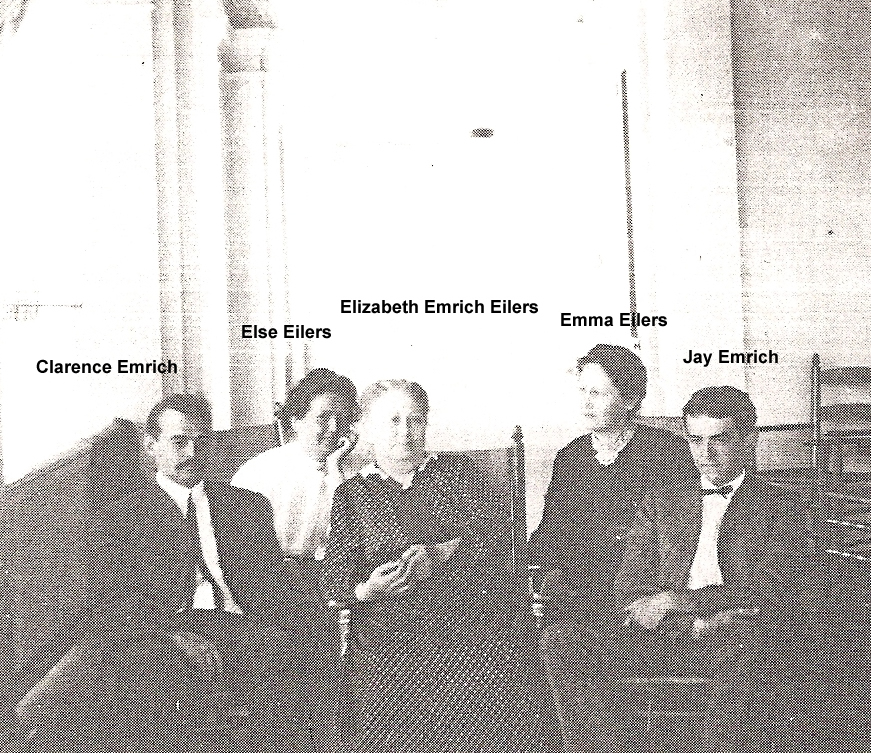 This photo was taken sometime in the 1940s.