After centuries of planning, or maybe it just feels that way, the first intrepid jeepers are on their way. Scott Gilbert, Rick Pacholski, and Bob Christy are leaving Cincinnati, Ohio, in Scott's wagon, bound for Paris, Illinois, where Russ lives and operates a machine shop. Russ Lawton and his passenger Tom Ogle will be leaving in a few days.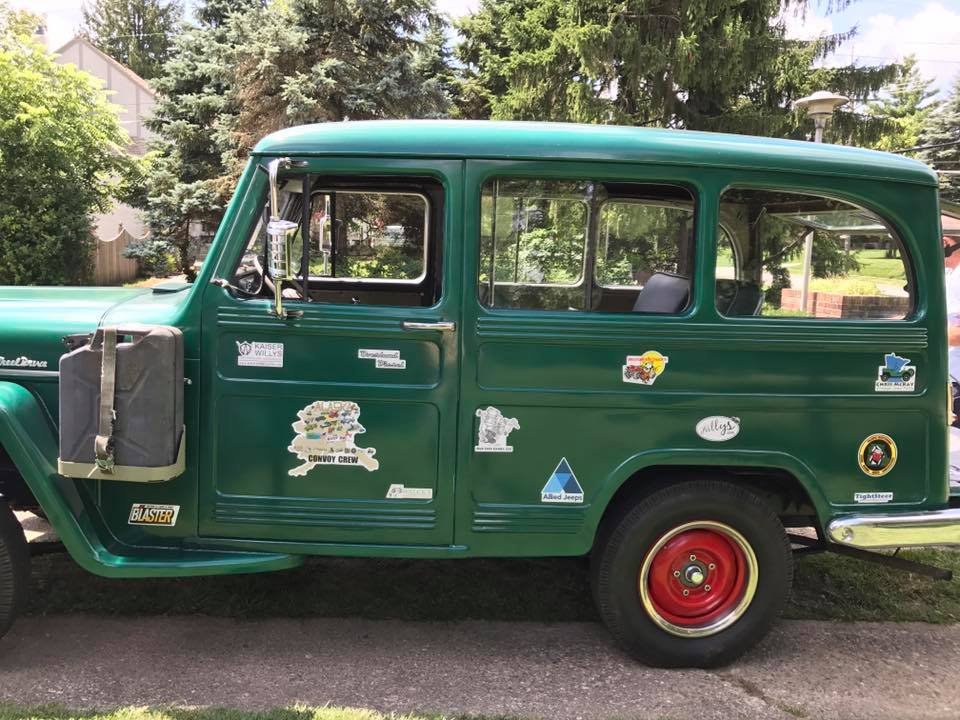 Meanwhile, Bill Reiss is about ready to leave Lancaster, Pennsylvania, in his newly restored dually CJ-5. He will meet up with Jim Fowler and his passenger Kevin in Ottawa in a few days.
Merlin and Brittany will be leaving from Maryland soon as well, now that his tow rig has a new tranny (these things have to come at the worst time!). Accompanying them will be Joe and Emily in Joe's modified CJ-3B.
Hugo and Fernando Vidal are flying out of Florida late tonight and will be arriving in Portland early Saturday morning. They'll be driving up to Seattle to pick up their Wrangler (thanks to Jeep Brazil's parent company FCA) and then driving to meet David and Ann in Pasco. They plan to leave on the 24th.