Scott, Bob, and Rick left Cincinnati today bound for Madison, WI. They made it to Crawfordsville, IN, where they stopped in at Midwest Willys for some repairs.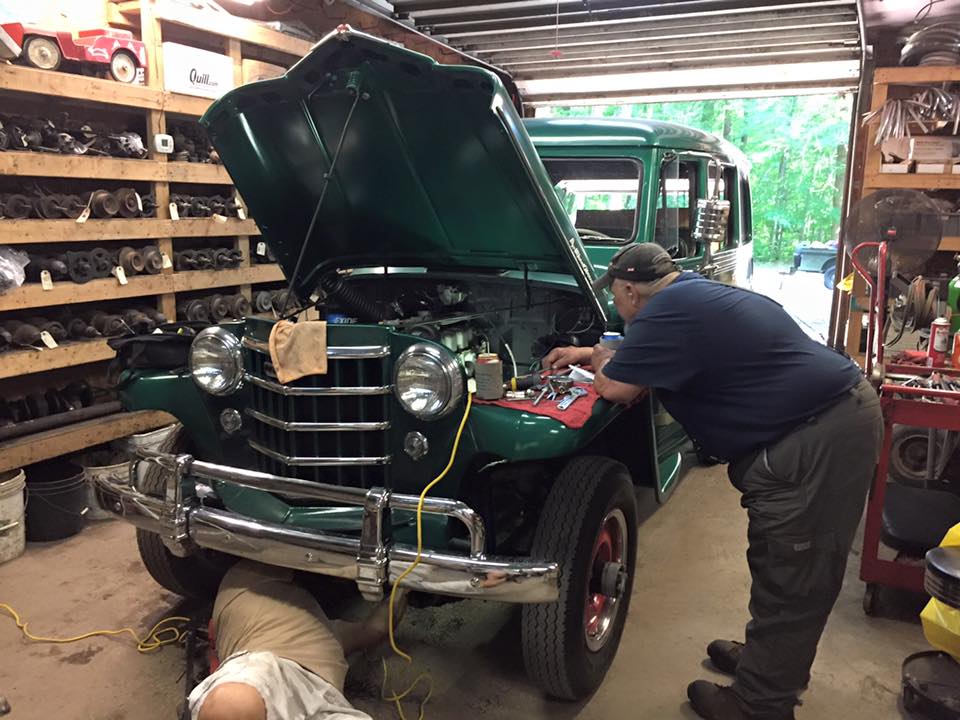 It seems we are all working out some Gremlins. Jim Fowler is dealing with some brake issues on his jeep. Bill Reiss needs to get his carb running correctly. And, David Eilers struggled with some tight hub bearings.
Merlin finally solved his transmission problem. He's ready to go!