NOTE: Attending in spirit. The wagon's engine gave out in Minot, ND. Bob Christy and Scott did their best, but finally succumbed.
Scott Gilbert is an attorney, army veteran and lifelong Jeep guy. He's simply never been without one and found his first Willys in his neighborhood, a 1953 Willys-Overland Wagon. He went through it mechanically and was on the road in less than a year and quickly found a role in the major motion picture Carol and bit roles in other local films since. (As Midwest group leader, you can contact Scott at Scott@alaskaorrust.com)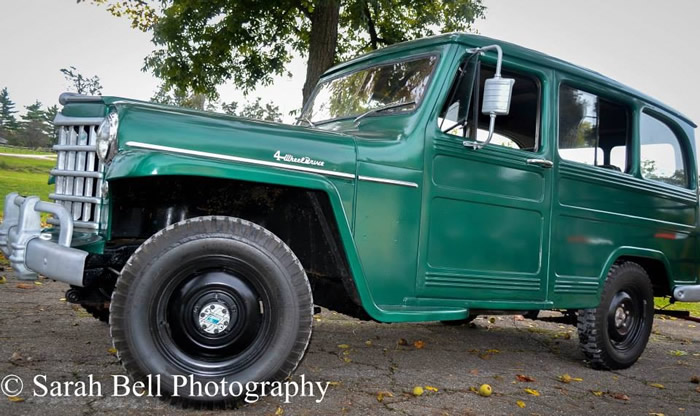 Scott now has advanced stage Willys issues. Not only is he getting his 1953 4×4 wagon ready for Alaska, but he is also working on a 1949 Jeepster restoration and a 1954 pickup. He's always on the hunt for NOS parts (New Old Stock or original parts in like-new condition).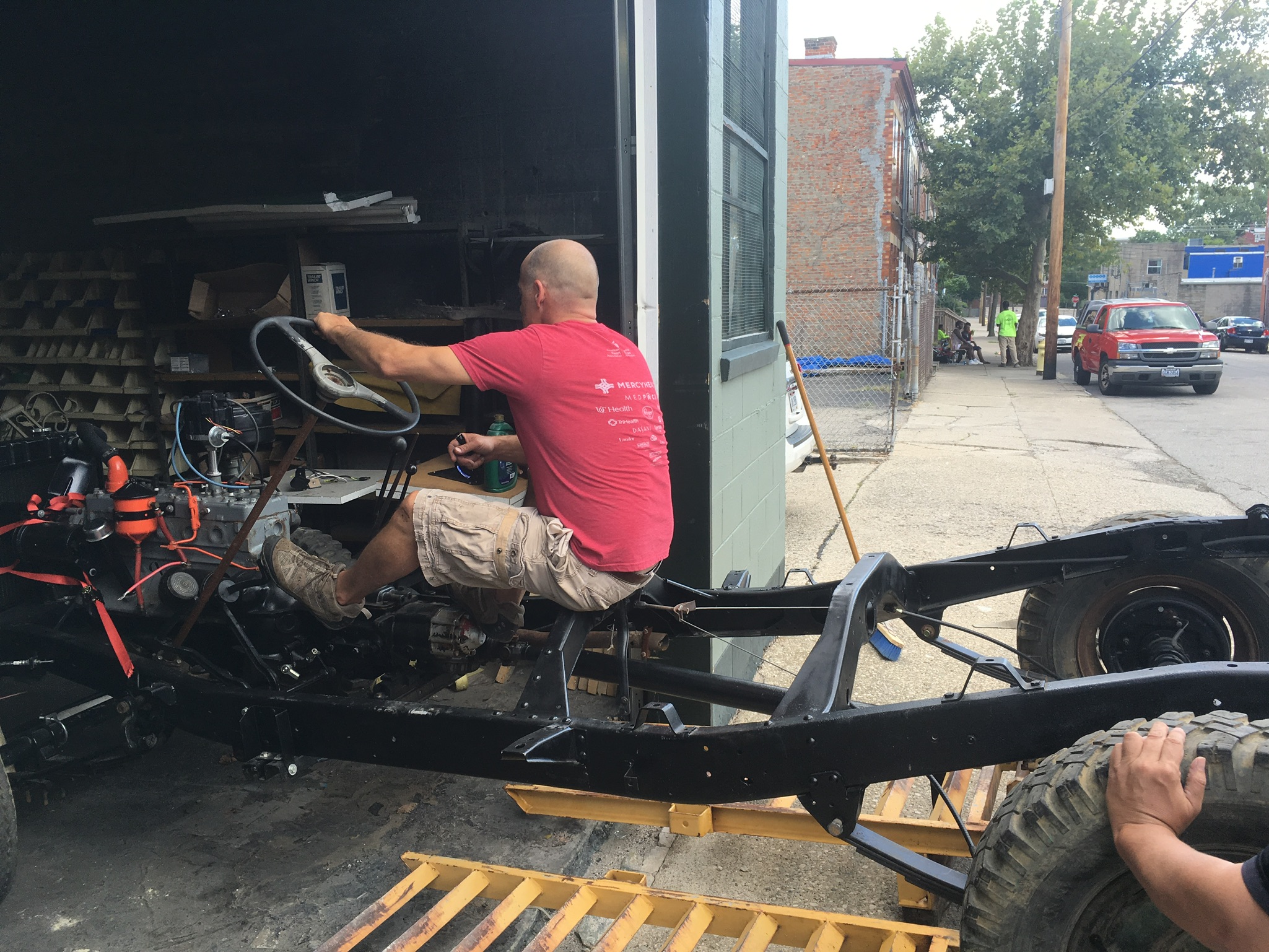 Scott notes, "I've always been drawn to Jeeps, the older I get, the older they get. I especially enjoy the satisfaction and immediate gratification of doing everything myself as I can always win with a Willys no matter the challenge, difficulty or breakdown, where my legal career and family life aren't so predictable."
Many consider the prototype of the modern SUV, with its flexible seating, added storage options, and offroad capabilities. Wagons were produced in a variety of models, including Sedans, Station Wagons, Delivery Wagons, Ambulances. Two and Four Wheel Drive options were available. Wagons were manufactured from 1946 to 1965 in the U.S., but continued longer internationally.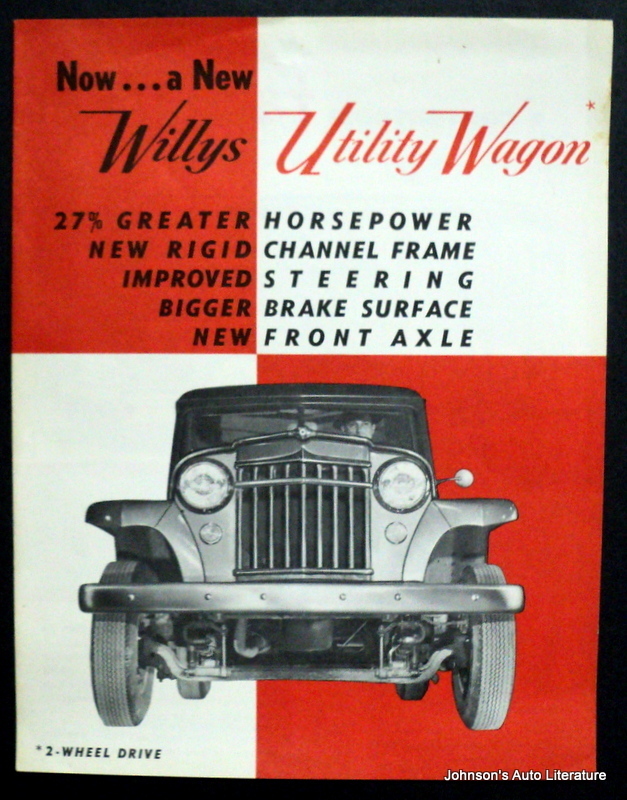 Wagons sales were directed solely at males. This advertisement argued that wagons were easy to park in tight spaces for everyone.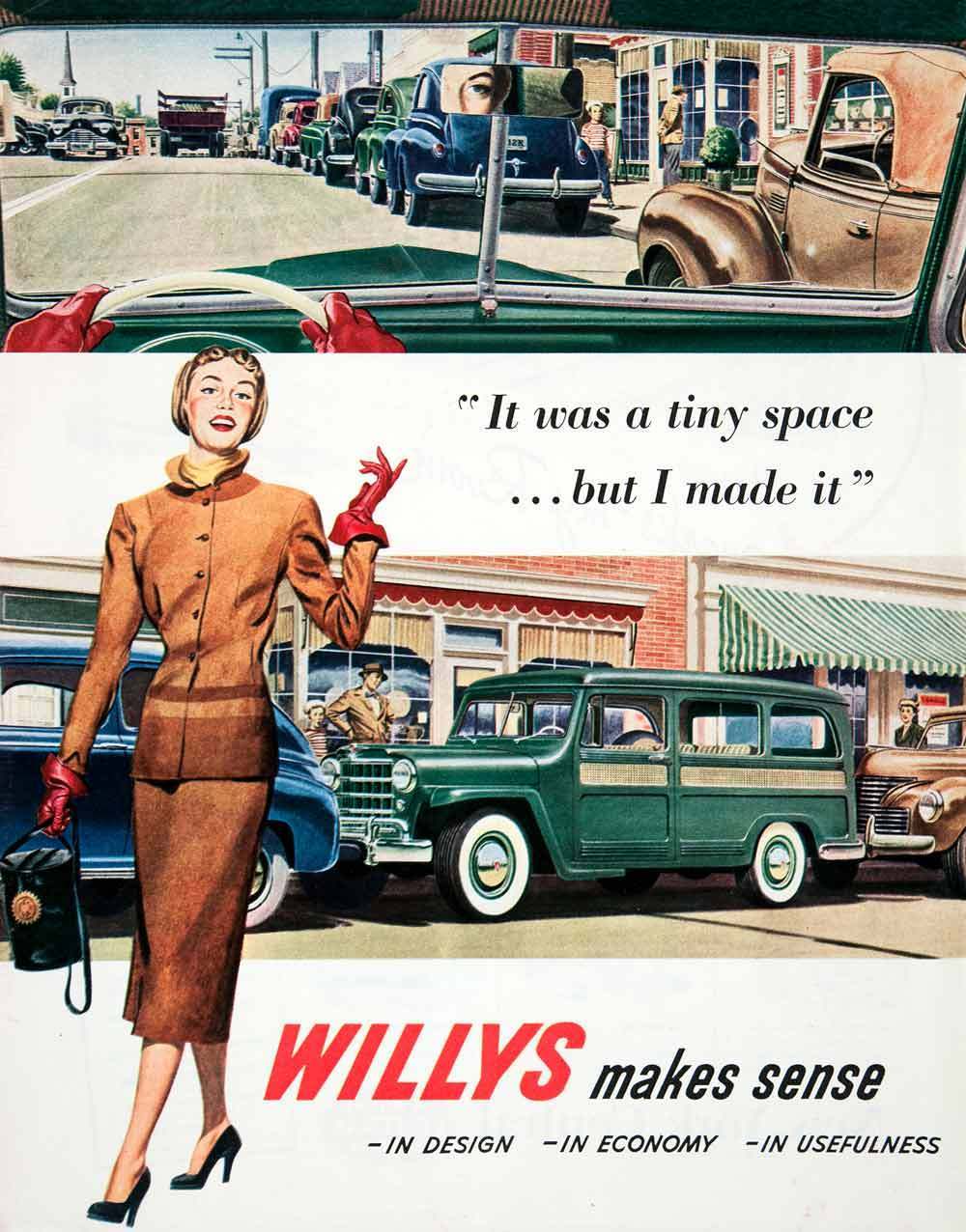 The Old Willys Forum is great for asking questions and learning more about Willys Wagons. Richard Grover's website has information and numerous photos of wagons and trucks. There is also information about Wagons on Wikipedia.