Rob Stafford is from Spanaway, WA and basically grew up in the back seat of the family's 1963 CJ3B which currently lives in his garage in pieces and parts. In 1978 he purchased his first vehicle at the age of 15, a 1948 CJ2A. He has owned this vehicle ever since and will be driving it on this adventure with his friend Ron (on the way up) and his wife Diane (on the return journey).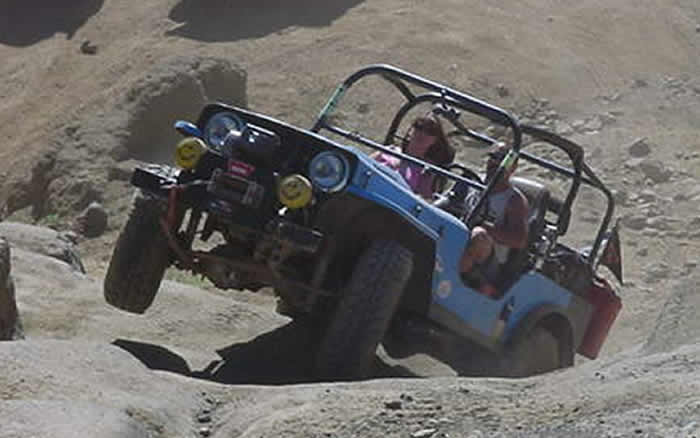 The flatty is powered by a 1967 225 Buick odd-fire V6 and Ford top loader 3 speed, large shaft 18 transfer case, Warn overdrive, 30 front end and Herm the Overdrive Guy full floater axle kit fitted 44 rear end. Many of the non-stock modifications were created and added in the early 80's in Rob's high school shop classes.
Rob has spent most of his life in and around the 4 wheel drive community. He is a long time member of the Pacific Northwest 4 Wheel Drive Association and has served on the board of directors for the association as both the competition chairman and safety education director. Rob and his wife Diana belong to 3 Jeep clubs, the Cascade 4x4s of Tacoma, Countyline Offroaders, and Overbored Racing.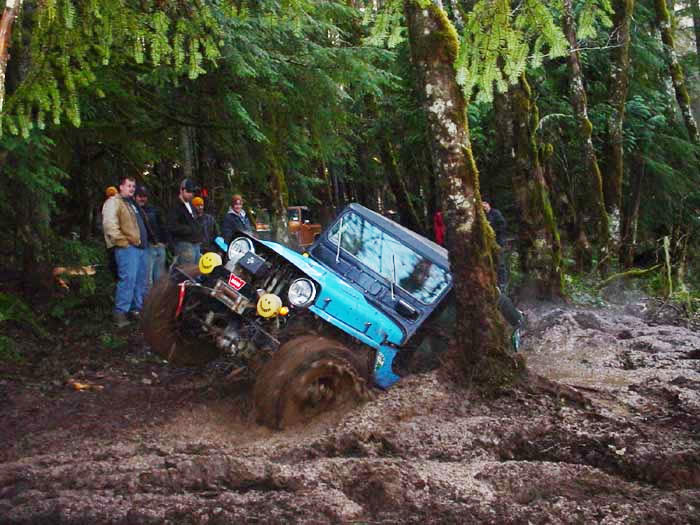 Although the CJ2A is his first love, he does have a mistress that offers a few more creature comforts. Most of the time nowadays he usually explores the trails around the beautiful Pacific Northwest in his 1998 TJ powered by a healthy all aluminum LS1, 700R4 transmission, highly modified 231 transfer case, custom built 44 front end, and disc brake 8.8 rear end, both fitted with 4:88s and ARB's, and a cushy Rubicon Express Long Arm suspension.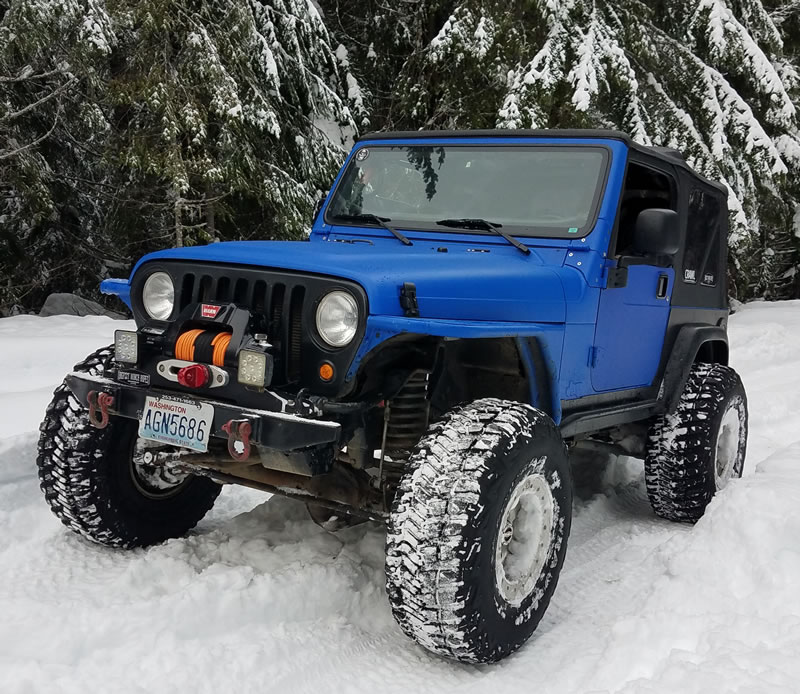 When the need for speed hits, Rob and his wife Diana, take their 1946 custom built race Jeep to the track for a shot of adrenaline. It runs a 560 horsepower 327 and Ford top loader 4 speed, all wrapped in a fiberglass shell.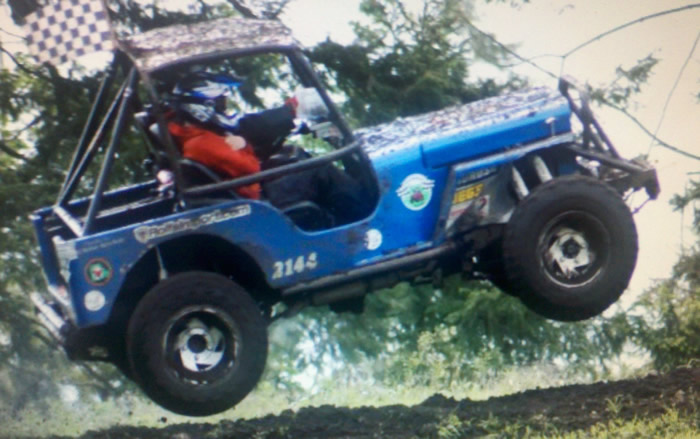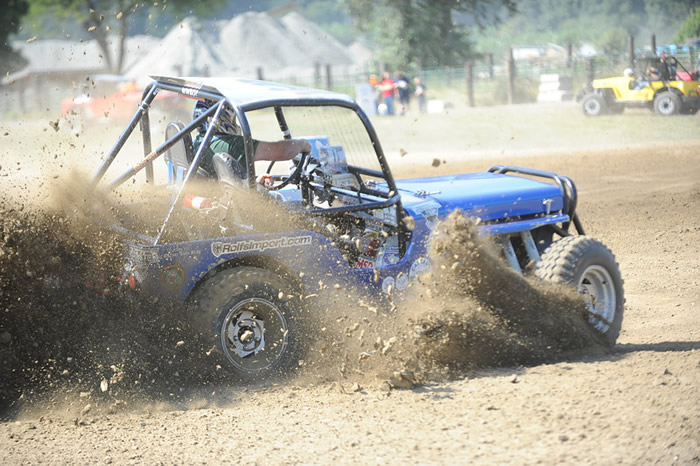 He has several other Willys projects scattered around in various states of restoration and modification. To fund his hobbies, Rob has spent the past 35 years working as an automotive repair technician and specializes in high end European cars.
A SHORT HISTORY OF JEEP RACING:
Unlike the history of jeep clubs, the history of amateur and semi-professional jeep racing is harder to trace. One of the earliest racing events was organized in Yakima, Washington, during the 1950s.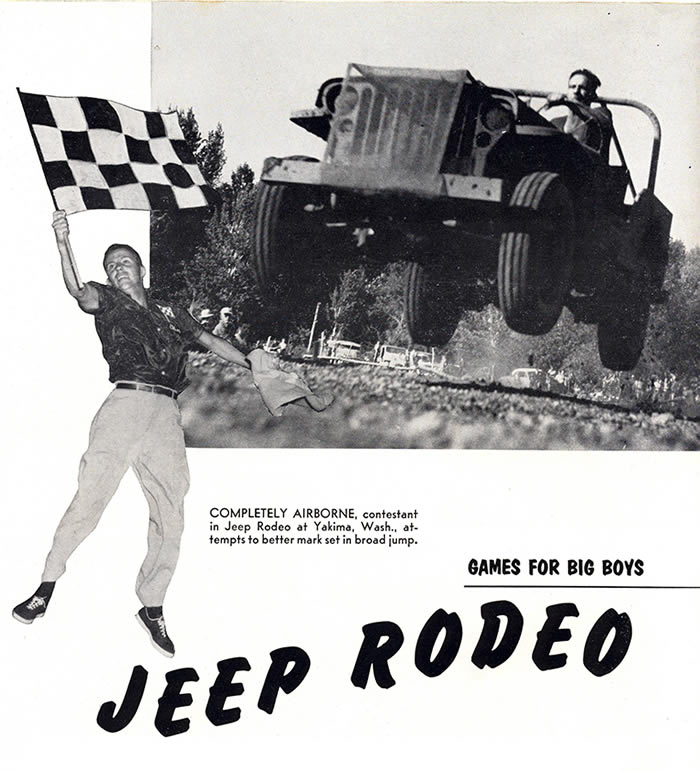 Racing spread quickly. Marque events were held in the later 1950s with the Jeep-O-Rama in Denver, Colorado, and the Jeep Derby in Truth Or Consequences, New Mexico. In the latter event, specially built passenger bars were used by (crazy) passengers to balance the jeep during difficult turns as demonstrated below: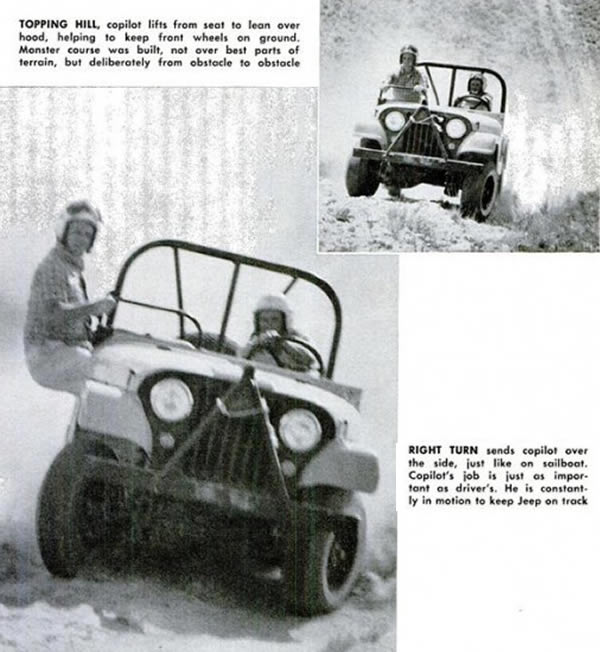 Through the 1960s and into the 1970s, four wheel drive racing became very popular and spanned the nation. Racing circuits flourished on the Eastern Seaboard, in the Midwest, in the Mountain West, into Canada, and all along the West Coast. Race organizers adapted events to their terrain, such as swamp racing in the southeast and desert racing in the west.
Some racing was head on head, like drag, swamp, or wheel to wheel events, but others were timed events, like short track cross country racing and hill climbs. Still, other types of "racing" were more family oriented, such as potato races, backward courses, divorce courses (drivers drive blindfolded while the spouse directed them slowly through a course) and many other creative and fun ideas.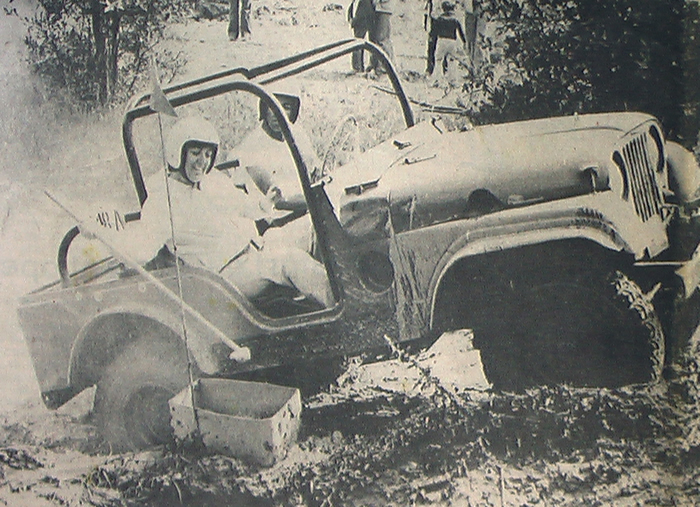 For complex social and economic reasons, amateur four wheel drive racing declined nationwide during the 1980s and into the 1990s. These days, the Pacific Northwest 4 Wheel Drive Association still holds events, but the massive crowds of old have given way to smaller events. Still, a great amount of fun is had. Below is a video filmed during 2016:
The Eastern 4 Wheel Drive Association continues to hold events as well, such as the Gravelrama show below:
In the Denver area, the Our Gang 4 Wheelers holds ice racing events during the winter, when ice permits.