UPDATE: Rick will meet us in Fairbanks.
Sixty-five-year-old Richard is an ex-Army Warrant Officer Aviator who flew the UH-1 and OH-6A in Vietnam, then spent a few years flying and instructing in the civilian market. Eventually, he became an over-the-road truck driver who recently retired and now lives with his wife in Asheboro, NC. He will riding to Alaska with Scott Gilbert for part of the journey and then Wade Smith for the remainder.
Since he was a child, Richard has been enamored with military vehicles, especially the Jeep. Around the age of forty-five he decided buy his first jeep, a 1946 CJ2A, which he still has today. It was a rough project, with a tub held together by rust, so he replaced it. As his jeep experience grew, he learned many things. Chief among them was how to rebuild Carter carburetors and AC fuel pumps.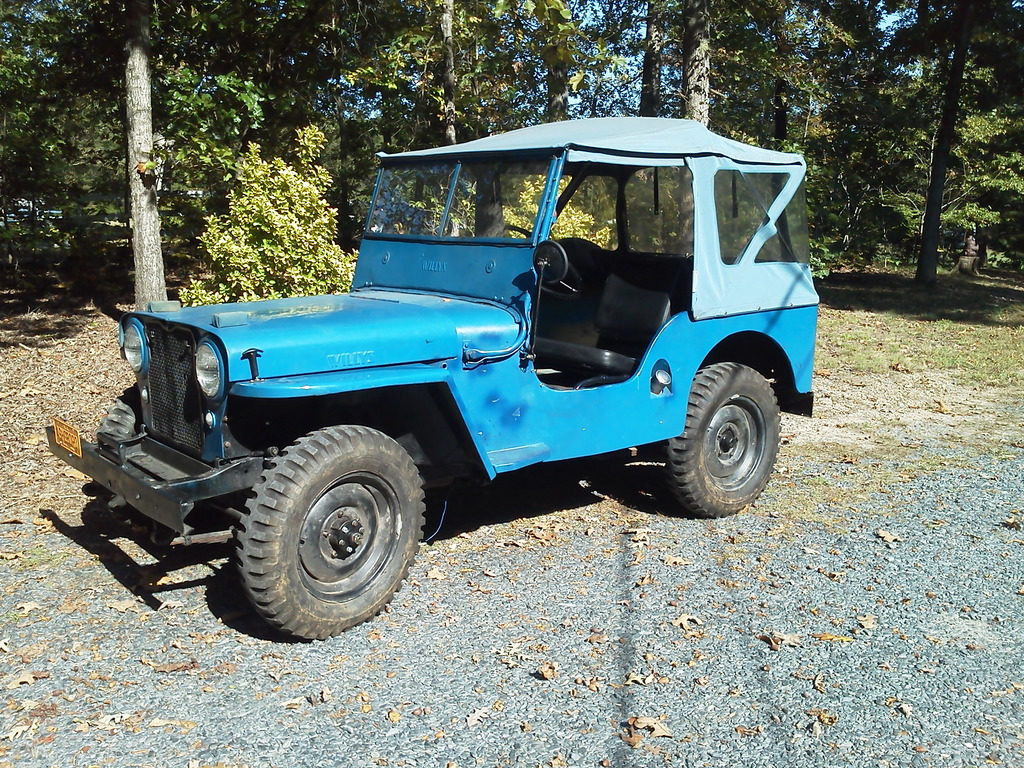 Like many folks affliced with the dreaded Willys sickness, his interest continued to grow. Soon, one jeep wasn't enough, so he acquired others: two more CJ-2As, 1947 and 1948 models, and a couple of parts' vehicles. Later, he snagged a 1969 CJ-5 and a Dodge B1PW-126 Power Wagon.
When faced with retirement, Richard chose to fill his time pursuing the art carbeurator rebuilds and now operats a small business Old Jeep Carbs, LLC. He says he thoroughly enjoys teaching others how to care for their Jeeps, especially their carbs.
HISTORY OF THE WILLYS CJ-2A: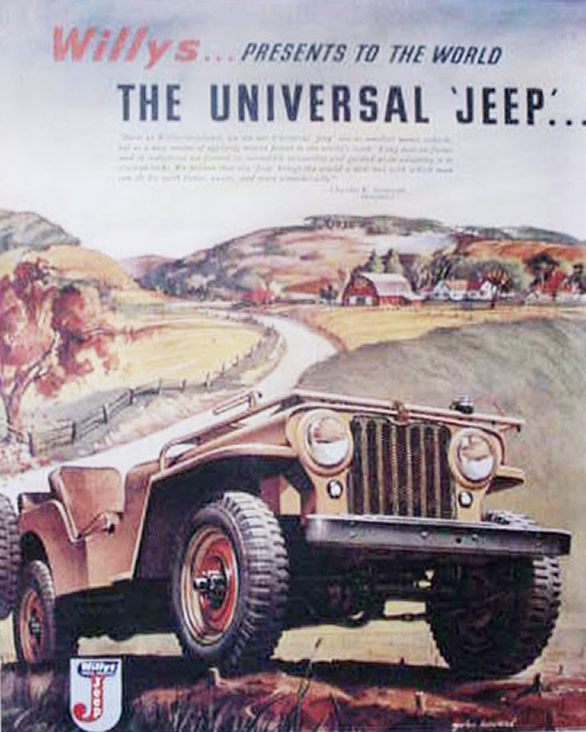 Throughout WWII Willys Overland recognized the potential value of the jeep to the civilian market. During the latter years of the war, the company tested a series of prototypes they called CJ-2s, designed as hybrid utility vehicle built to work a farm, ranch, or other utility-specific venue, then transport a family to town.
In 1945, the company unveiled the post-war jeep to the public as the "New Universal Jeep" under the model name CJ-2A. The low powered high geared part-time four wheel drive vehicle was popular, but never became the farm workhorse Willys Overland imagined. Instead, it was utilized and adapted for all kinds of purposes, including offroad jeeping, camping, and racing.
Though it never won over farmers, the original civilian jeep remains popular with folks all over the world. The CJ-2A Page is a site particularly popular with early jeep lovers.
EARLY CJ-2A SPECIAL EQUIPMENT:
Third party equipment supplies built a variety of special equipment devices for the CJ-2A. Manufacturers produced hardtops, three-point lifts, dozer blades, snow blow blades, back hoes, weeders, sprayers, plow equipment, mowers, fire equipment, generators (to power welders for example), water pumps, and much much more.
Naturally, some productswere more successful than others. This photo shows a Scheneker Hydraulic Lift Bucket, one of the less successful pieces of special equipment:
This 1947 brochure from the Newgren Company, a firm that supplied a wide range of farm tools, demonstrates the CJ-2A was used to weed farmland: