Merlin: Merlin is the Middle School Librarian at Boys Latin School of Baltimore and has taught library and History for nearly 20 years. His passion for antique vehicles began in childhood as he grew up on stories of his father's first car, a very battered 1956 Porsche that sat in the garage and that his father still owns. Merlin began working on vintage VW's in high school and met his Willys MB in 1995 and thus began the love affair with vintage Jeeps. Merlin purchased the Willys MB in 2000 and within a few years was repairing vintage jeeps for friends and customers. Merlin and his wife, Brittany, run Hanson Mechanical Restorations, a vintage Jeep restoration shop.
Brittany: Brittany wears as many hats as Merlin. She restores Jeeps and manages paperwork at Hanson Mechanical, works a security job, and takes classes. Brittany draws part of her love for vehicles from the auto shop her great grandfather ran when she was little. Her great grandmother even raced a 1950s Chevrolet. Amongst her personal projects are working on her 1993 XJ, her 1963 Yamaha motorcycle and prodding Merlin to fix her cantankerous 1948 Francis Barnett motorcycle.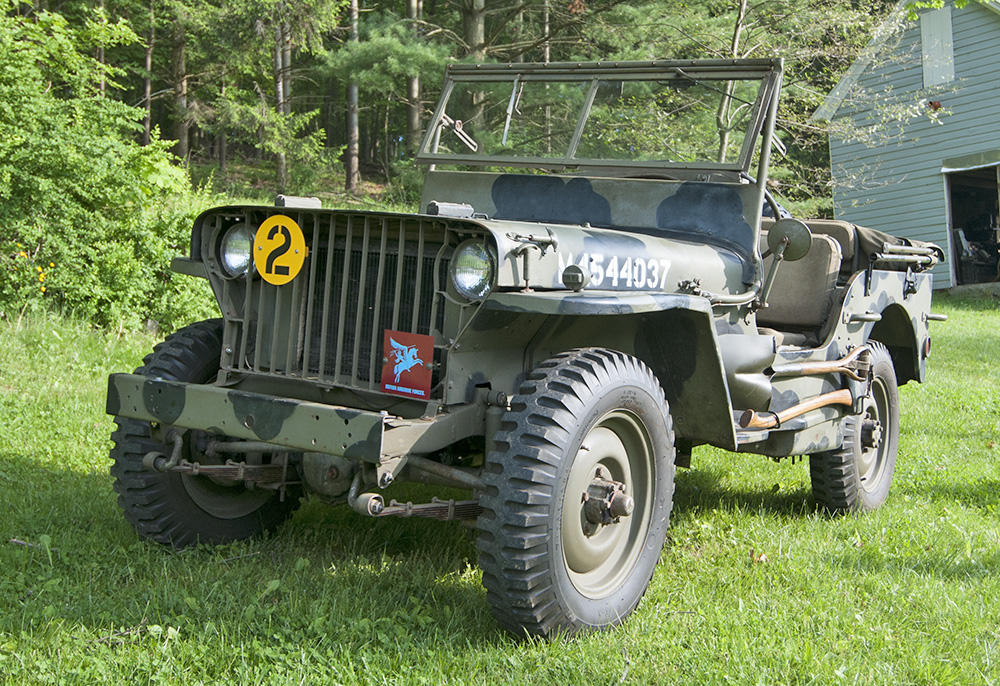 Mortimer: Mortimer is their Slat Grille MB, one of the earliest type of Willys-Overland MBs produced. It belonged to Merlin's friend, Scott, whom he first met in 1995. The Jeep was Scott's first car. Merlin drove it to work in state parks during the late 1990s, then bought it from Scott in 2000.
Merlin says he's drawn to jeeps in a similar way that he is drawn to vintage VW's in that they are simply and solidly engineered, which allows the average person to repair one. The history of the Jeep, a surprisingly complicated one, is also a big draw for him. He often takes Mortimer to Honor Flight dinners to meet with WW2 veterans. The old men are always delighted whenever they see an old jeep as if it was an old pal. Brittany and I also take the Jeep to WW2 living history events, airshows and convoys to teach the public about WW2 history. In addition to our Willys MB, we own a 1950 Cj-3A, which was converted into a small truck, a 1993 Cherokee XJ, and a 2013 JKU, which we use to tow the MB to offroad adventures.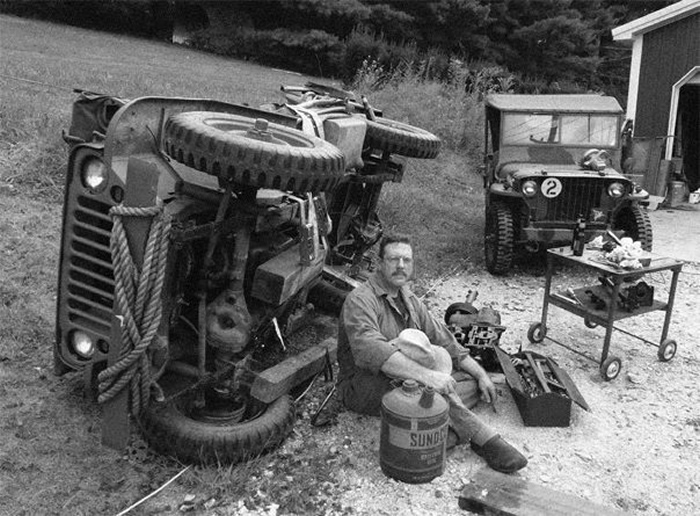 In fact, adventure is the reason Merlin and Brittany want to go to Alaska. They feel it is a way to step back in time, to the early days of automobiles, when men and women drove cars across the country to show vehicle endurance, to have a unique experience, to see how far they could push themselves, and to go to a place they've never been. The drive, the camaraderie, and the experience of a lifetime is the primary reason why Brittany and Merlin are going.
There is, however, a secondary decision for going. Mortimer will be equipped with a new engine block, one Allied Jeeps plans to produce. Alaska is an opportunity to prove the engine's endurance and performance. It's a great opportunity for them and Mortimer to show what the new engine block can do.
WW2 JEEPS — THE WILLYS MB & FORD GPW:
Few people know that the original 1/4 ton reconnaissance vehicle, what we know as the jeep, was actually built by the American Bantam Company in the summer of 1940. It was a hand made, cobbled-together project that was good enough to win the Army Quartermaster's approval in the fall of 1940. The photo below shows the Bantam BRC. It is identifiable by the curved fenders and the curved grille coupled with the curved, sloping hood: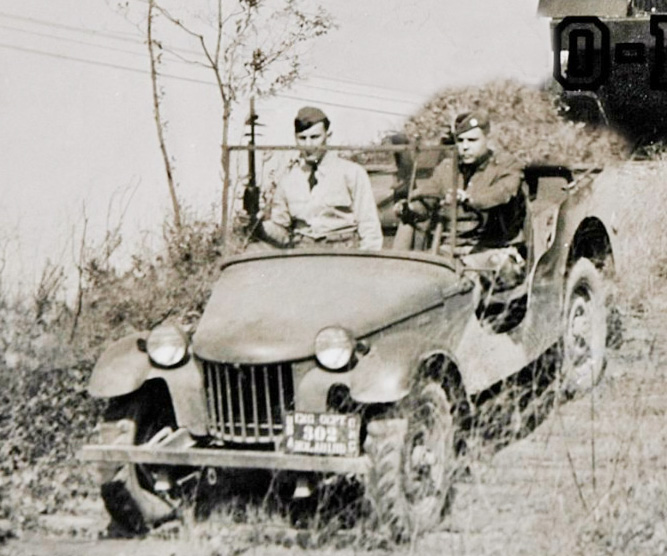 Over the following year three companies — American Bantam, Willys Overland, and Ford — built prototypes for the Army to test.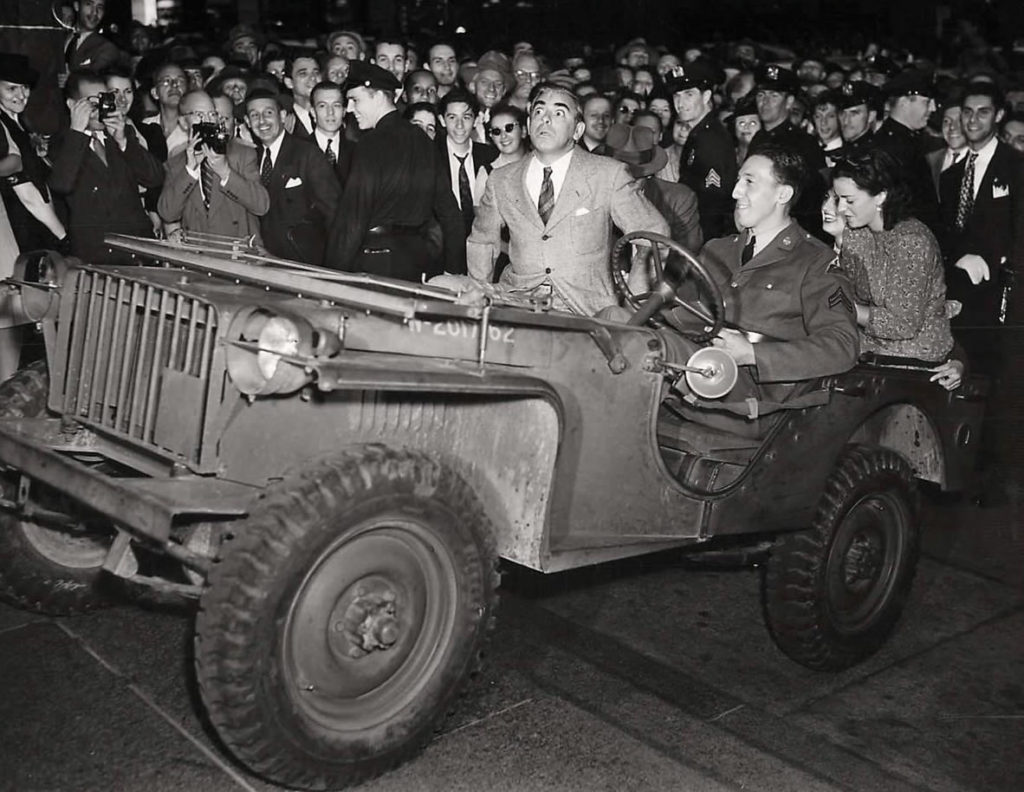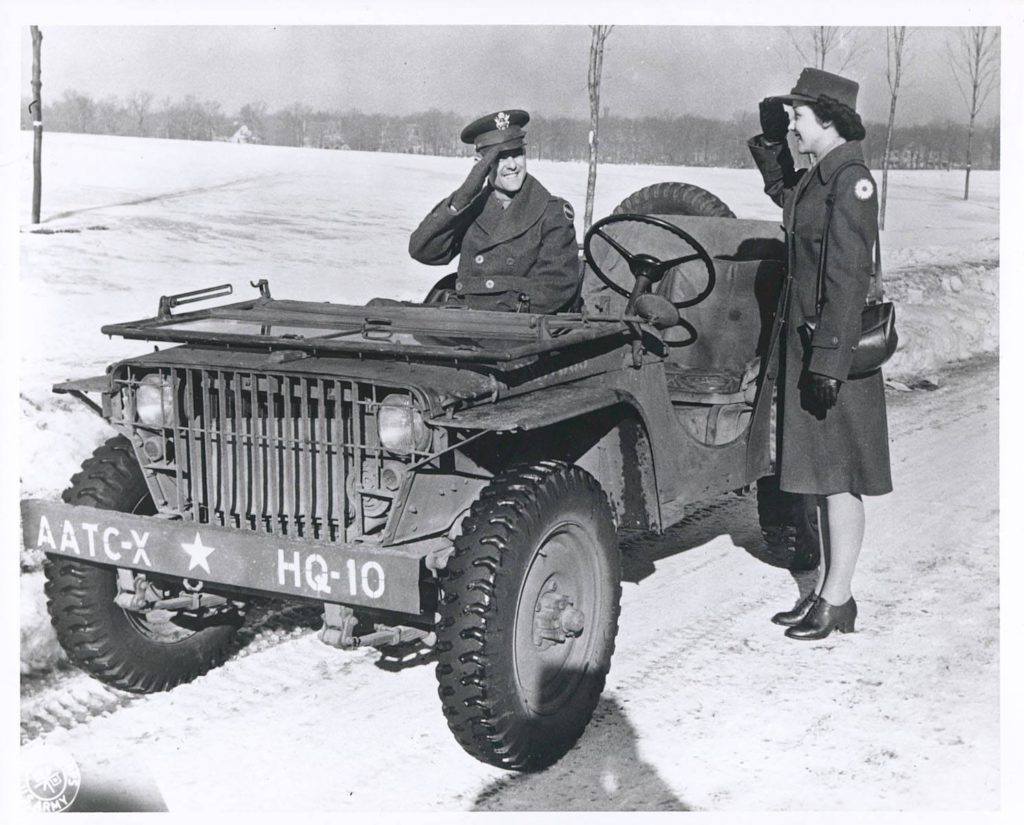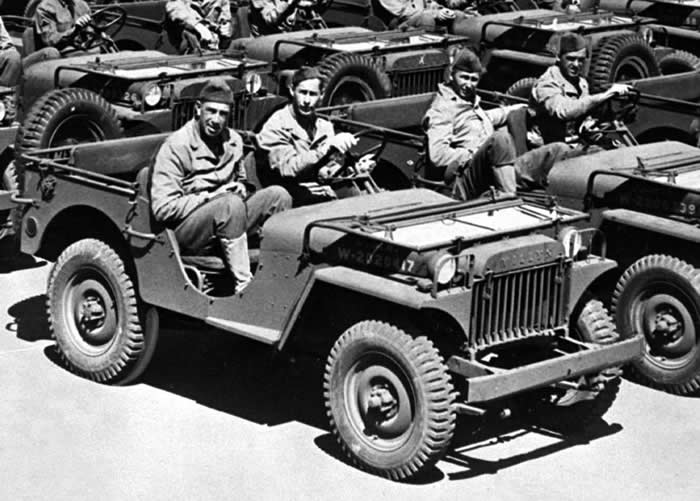 In the fall of 1941, the Army eventually awarded the contract for producing jeeps to Willys Overland, with Ford acting as a second source. Willys Overland built a model called the MB, while Ford produced a model called the GPW. Between Willys and Ford (and Bantam), nearly 650,000 WW2 jeeps were produced between 1940 and 1945.
The reason Mortimer is called a "Slat Grille" MB is because the first 25,000 jeeps produced by Willys Overland had metal bar grilles. After that, Willys adopted a ford stamped design, which became the classic face of the WW2 jeep.