Brazilian Hugo Vidal convinced his son Fernando, who lives in Florida, to join him on our journey to Alaska. Hugo, now 83, first drove the the Alaska Highway in 1955. He and two fellow Boy Scouts drove a CJ-3B from Brazil to New York, then to Alaska, before returning to Brazil. Their trip lasted a year and covered 72,000 kilometers. The trip's story is summarized on the CJ-3B Page. Below, Hugo is pictured on the right.
The trip made a huge impact on Hugo, leading him to launch the four wheel drive company AVM in Brazil. Earlier this year, he was honored for his work in the offroad industry at Brazil's national 4×4 Day.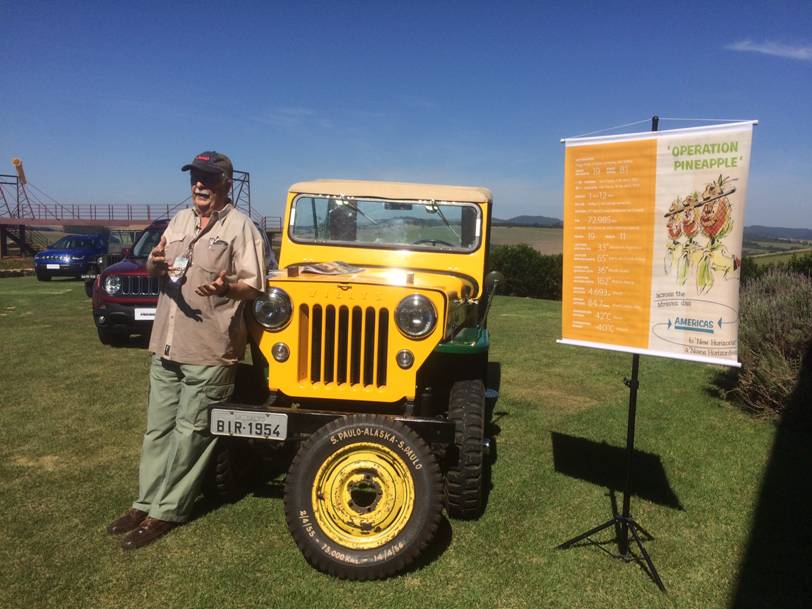 Hugo & Fernando are riding in a new Jeep Wrangler, courtesy of FCA.