Fifty-two year old David Eilers will be driving Patterson, his 1956 Two-Wheel Drive DJ-3A Convertible, to Alaska. Having lived most of its life on an Apricot Farm in Central California, David and his wife Ann purchased Patterson in May of 2017.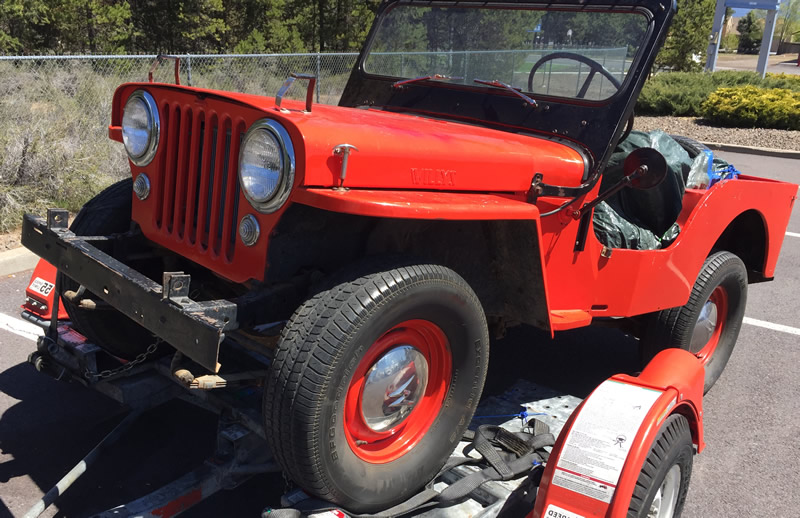 It's seems fitting that David marks his 50th state with a jeep, because he grew up around them. He was less than a year old in 1966 when he made his first trip over the Naches Pass in Washington State, riding on his mother's lap. In 1969, his parents were charter members of the Wandering Willys Jeep Club. Many years of jeeping and club events followed.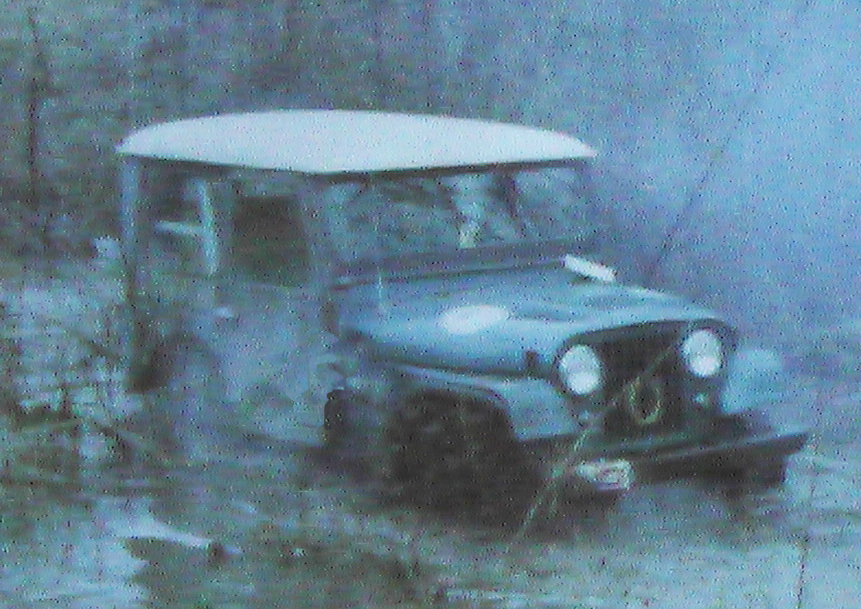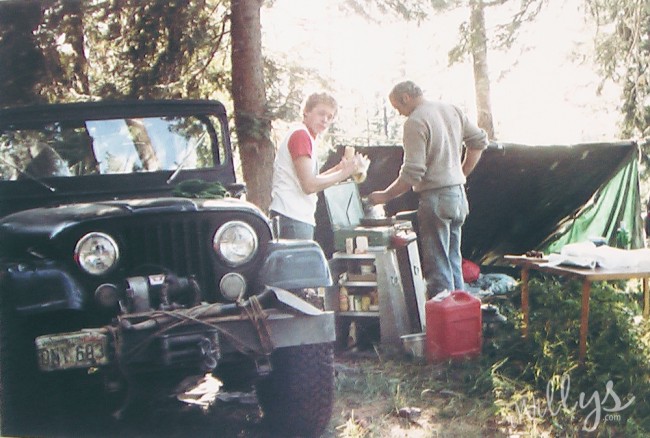 In the early 1980s, when David turned sixteen, he took over the family's 1962 CJ-5 as his primary vehicle.
At age 19, he built a custom flat fender jeep designed for jeeping and racing that was also streetable. He kept that jeep until 1990 when college and a move to Wisconsin made it impractical.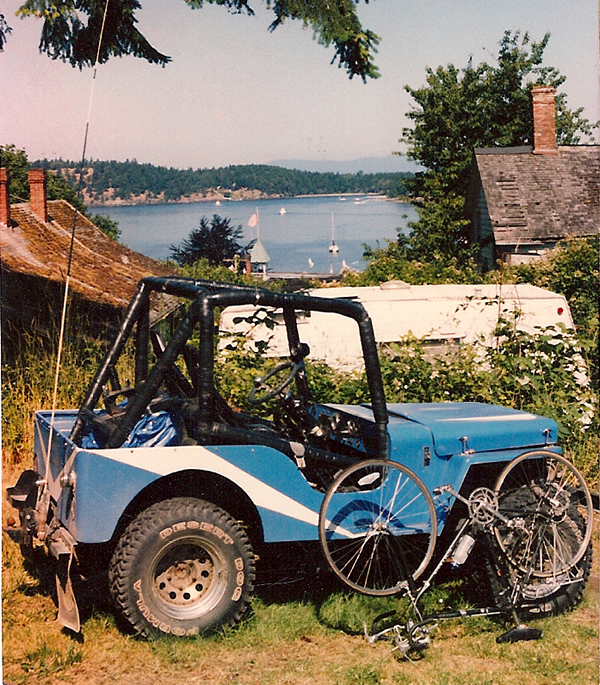 It would take another seventeen years before David bought another jeep project. There were several reasons behind his purchase of a jeep in early 2007, a story he explains in his book Finding Virginia. As David scoured Craigslists in late 2007 for parts for his newest project, he realized that finding vintage jeep parts was more difficult than he'd expected. That led to the formation of eWillys.com at the start of 2008, a site to teach people about vintage jeeps, their history, and list jeeps and parts for sale.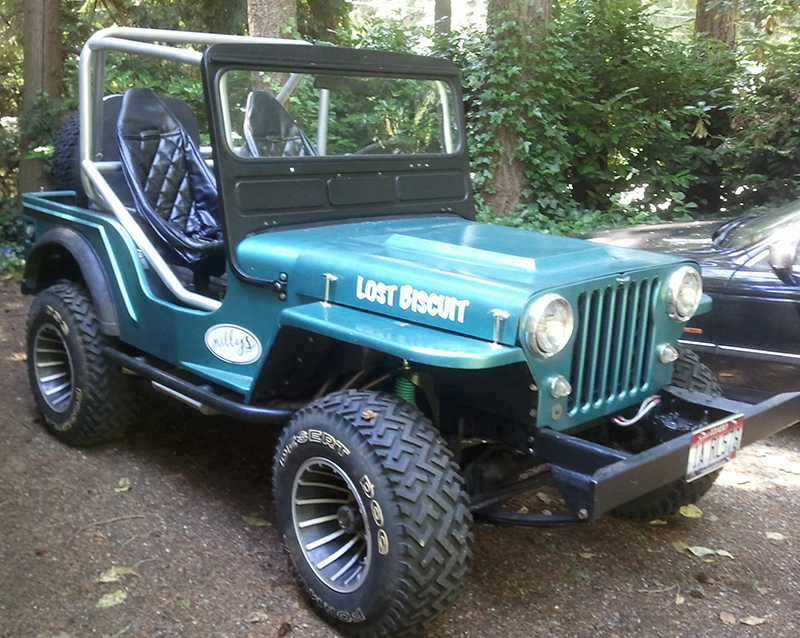 Since its inception, eWillys has grown to a total of 40,000 posts—making it a unique jeep archive—with a world-wide readership. As a result of its popularity, David and his wife Ann have toured the United States in their 2012 Grand Cherokee (named Henry), meeting readers, exploring odd places, and reporting on their journeys (example trips: Southwest Tour, Texas Tour, East Coast Tour) . They've explored rough, rocky trails in southern Utah, driven through traffic in New York City, fought "pirates" in a National Park, and gone back to the age of dinosaurs at Borrego Springs.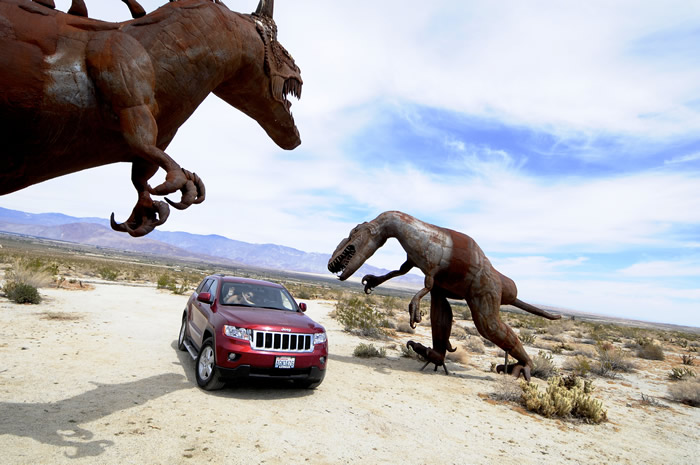 Apart from eWillys, David has also authored three books in the past five years. He's got several more books planned.
HISTORY OF DJ-3As: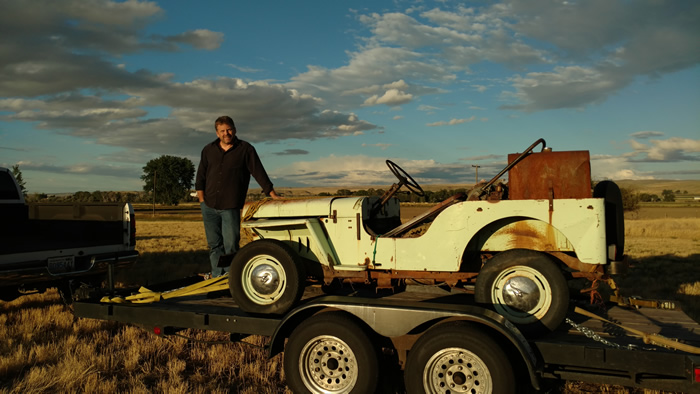 The little known two-wheel drive DJ-3A was launched in 1956 by Willys Motors as an inexpensive vehicle for consumers and businesses. There were four models and three different body types produced initially. The Convertible model David & Ann own, distinguished by the lack of tailgate and the angular soft top, was considered the "lowest priced sports car in the world" according to the company's advertising at the time.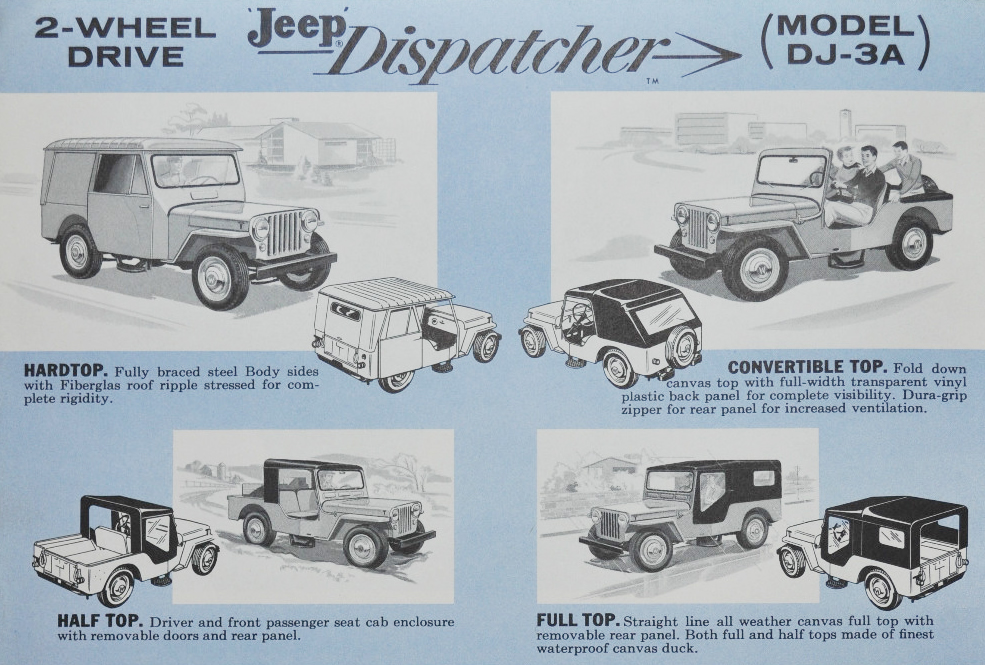 Consumers didn't find the DJ-3A all that attractive, but businesses and governments valued its low operating costs and bought them in fleets. For example, pharmacies purchased them to deliver drugs, while the post offices used them to deliver mail.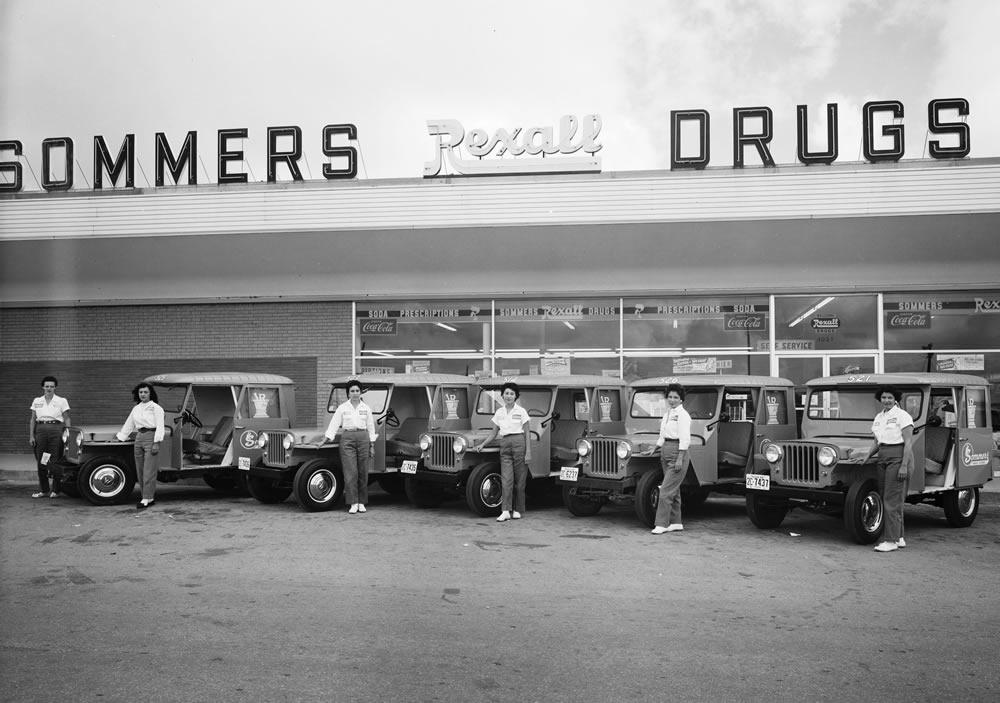 In 1958, Las Brisas, a new high-end resort in Acapulco, Mexico, bought some DJ-3As and painted them pink and white. Willys Motors realized the DJs might make popular, inexpensive rental vehicles, so they introduced brightly colored versions of the DJ-3A called Surreys and Galas intended as resort rentals.
What's the difference between a Surrey and Gala? There is some debate about the issue, since much of the history has been lost. However, one working theory is that Galas were only sold through the Willys-Overland Export division, while Willys Motors sold the Surreys domestically.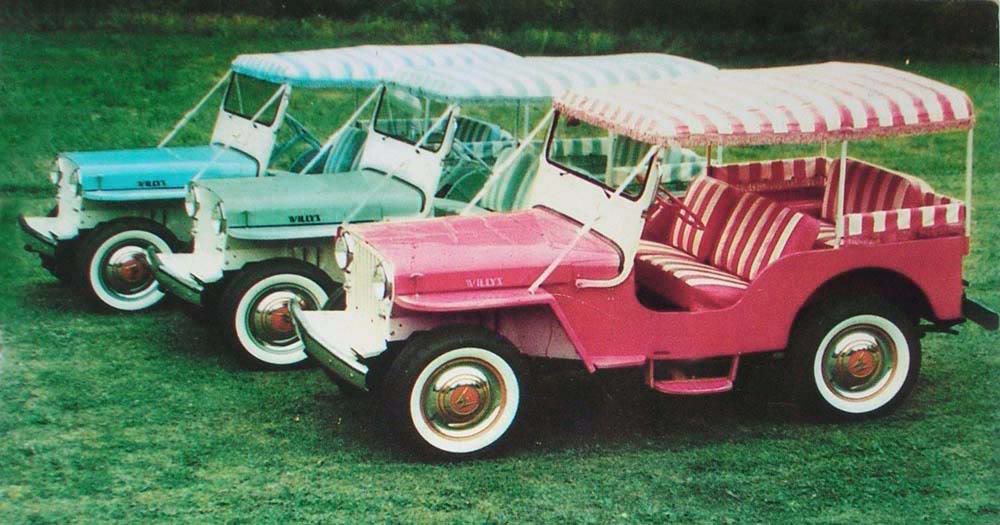 DJ-3As were produced through 1965, but precise production information has been lost. It's estimated that 12,000 DJ-3As may have been produced over the models' ten year run.