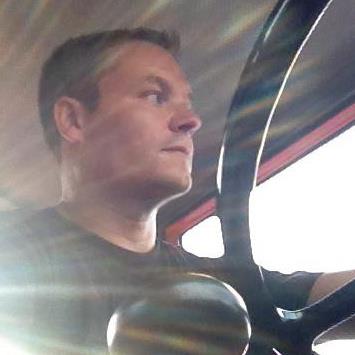 Bill Reiss is from Lancaster PA, and has spent nearly his entire career in the automotive world.  For the past 20 years, he's been jeeping all over the country, from the muddy trails in Maine to Moab's red rock, the infamous Rubicon Trail and even Hawaii (if rental Jeeps count!).  He's worked extensively with a national tire retailer, he managed nationwide exotic car events with World Class Driving, and he owned a business of buying and selling collector cars & vintage Jeeps.  Bill now works at a private race track, where some serious performance cars are driven at their limits… but his passion is antique Jeeps…. slightly less speed and handling, but way more fun. (Bill is the Eastern Group leader: Contact him at Bill@AlaskaOrRust.com)
Bill holds a CDL license to drive tractor trailers and he loves long distance driving.  So when the conversation came up about visiting his 50th state (Alaska), it was only natural to drive it in an old Jeep. The idea for this trip was started late that night in the garage while working on Jeeps with his friend, Henry Welch.
Pictured is Bill's CJ-2A, it's an all-original 1946 with almost 100k miles on it.  On Bill's Facebook page, www.facebook.com/LimeStreetCarriage, this Jeep is commonly referred to as "Norm".   After Norm was rescued from a barn in 2011, he's been driven over 5k miles with just some basic maintenance.
Norm won't be joining us on the trip to Alaska, instead Bill has a new project under construction based on a 1965 CJ-5 Go-for-Digger trencher conversion.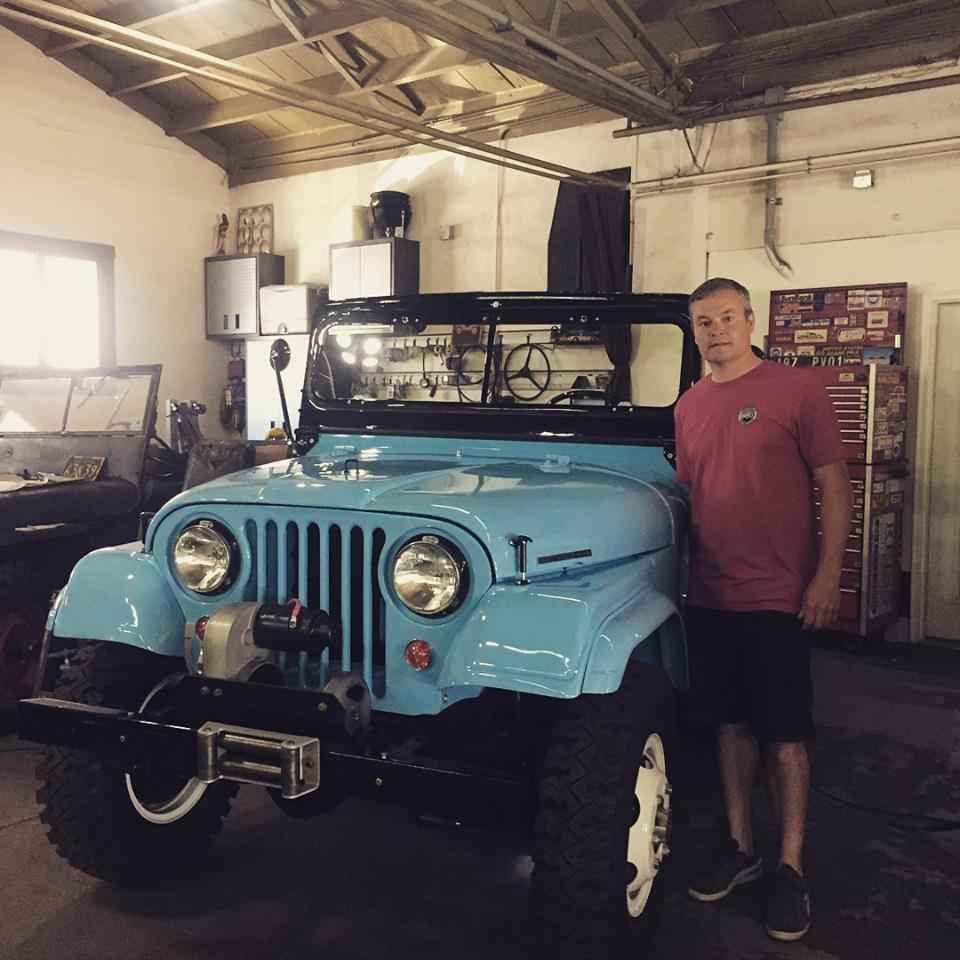 History of CJ-5s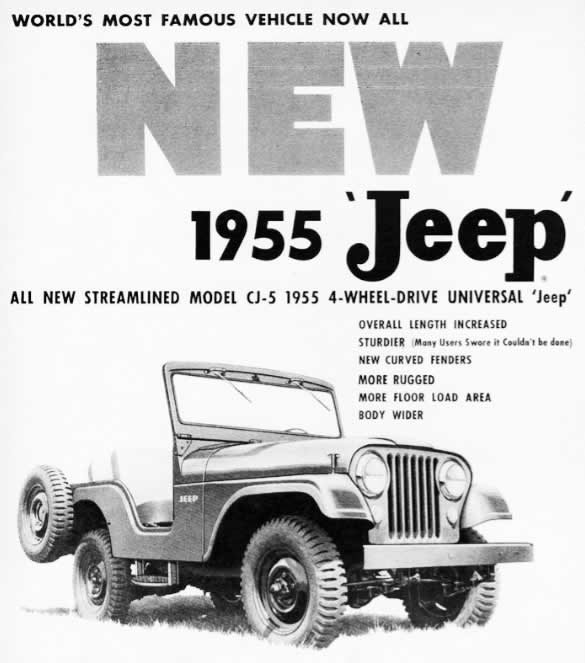 In 1955, Willys Motors introduced the CJ-5, a model patterned after the M-38A1, a jeep that began production in 1952 exclusively for the military. The CJ-5 was advertised as a bigger, heavier, and more rugged utility vehicle. It offered a streamlined version of the classic WWII jeep, with additional comfort, larger windshield, longer springs, and form fitting seats. The CJ-5 went on to become the flagship model for nearly three decades.
The early CJ5 website is a great resource for CJ-5 information. Readers can also learn more about the CJ-5 at Wikipedia.
Go For Digger:
One of the aftermarket applications for early jeeps was the trencher. Go For Digger was a trencher manufactured by the Go For Digger Trenching Maching Company.
CJ-5s with the Go For Digger needed additional modifications to support the stress and weight of trenching. These jeeps commonly had dual rear wheels, an extended wheel well, and heavier duty rear springs.