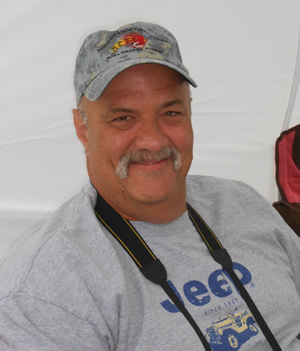 Jim Fowler will be traveling to Alaska with his friend Kevin in Jim's 1947 CJ-2A towing a specially built trailer.
Before Jim went off to college in 1980, his father bought him a CJ-2A for $200. He couldnt believe it at first, especially when his father brought it home. It was in poor shape and was a learning experience. Two years later, after bouts of sporadic building, he had it on the road. Soon, it became his primary transportation for years.
Over the years, he has updated his jeep. One major update was the installation of a 1980 231 V6 and upgrading the electrical system to 12 volts. Hes also added a winch, roll bar, overdrive, and other miscellaneous changes.
As with most vintage jeep owners, Jim owns more than one jeep. He has a 1950 panel delivery wagon that was his great aunts jeep that needs some restoration. He also has a 1972 Ford Bronco.
Jims 1947 before his rebuild: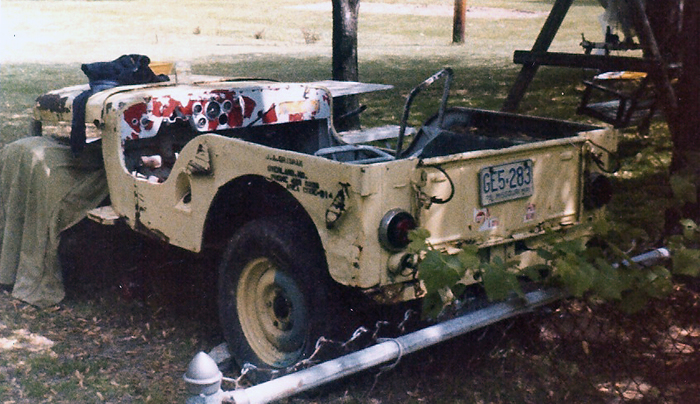 After the rebuild: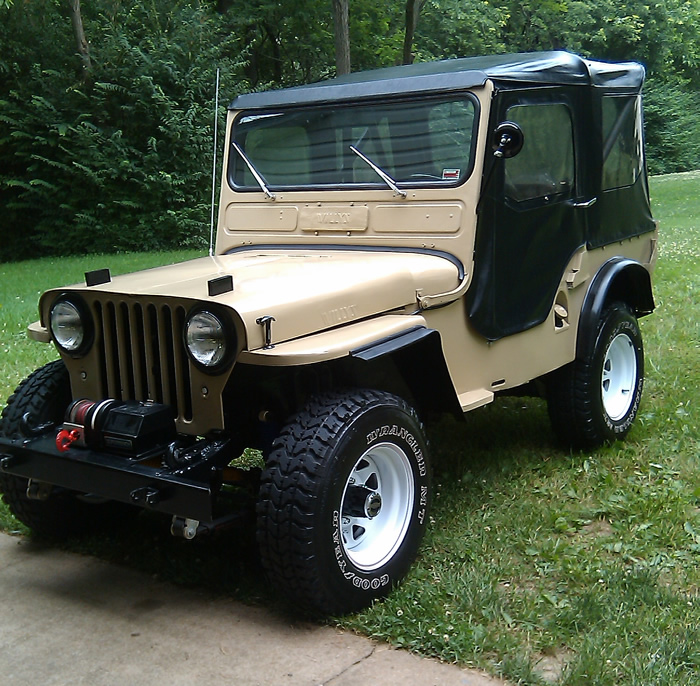 TIMELINE OF WILLYS-OVERLAND/JEEP NAMES AND OWNERS:
From its inception as the Overland Automotive Company in 1903 to its purchase by Fiat in 1914, the company we once knew as Willys-Overland and now know as the Jeep Corporation has gone through several ownership changes, each with unique complexities. For example, Willys-Overland's ownership during the late 1930s and through WWII involved several inter-related companies, as a 1946 Fortune article explains in detail.  Because of the nuances involved with each transaction, the timeline below gives just a taste of the Jeep's corporate history as it changed names and owners:
1903: Overland Automotive Company formed by Claude Cox.
1908: John North Willys buys the Overland Automotive Company.
1912: Willys renames the company Willys-Overland. By then it was the second largest automaker (behind Ford).
1917: John Willys forms the Willys Company, a holding company that owned several automotive companies, including Willys-Overland, Electric Auto-Lite, F.B. Stearns, Russell Motor Car, and New Process Gear.
1940: American Bantam & Willys Overland submit prototypes for military contract.
1941: Willys-Overland wins military contract, introduces the Willys MB.
1945: Willys-Overland introduces the first civilian jeep, the CJ-2A.
1946: Willys-Overland introduces, arguably, the first SUV with the 'Jeep' Station Wagon.
1953: Willys-Overland is bought by Kaiser-Frazer. The two companies form a new entity called Kaiser-Willys. Willys Motors is formed to handle domestic jeep manufacturing and sales. The Willys Export Company is formed to handle international sales.
1963: Willys Motors is renamed Kaiser Jeep.
1969: Kasier Jeep is sold by Kaiser-Willys to the American Motors Corporation (AMC). Kaiser-Jeep is renamed the Jeep Corporation.
1987: The Jeep Corporation's parent company, AMC, is acquired by Chrysler.
1998: Chrysler and Daimler-Benz merge to form DaimlerChrysler AG.
2007: Chrysler is sold to a private group.
2009: Chrysler enters and exits bankruptcy.
2011: Fiat buys initial stake in Chrysler.
2014: Fiat acquires full control of Chrysler.
More on the history of Willys/Jeep: