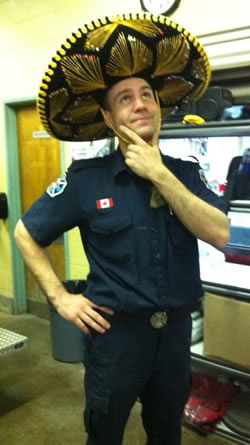 Thirty-one year old Pete is a career firefighter, Combat Engineer reservist with the Canadian Armed Forces, outdoors enthusiast and passionate for everything Jeep.
Born and raised in Newmarket, Ontario, Pete has always had an appetite for off road adventure, travel and seized every opportunity to take the path less travelled. Jeeps have always been a part of Peter's life, as a young child his father, Casey, repurposed a 1960 Willys CJ-3B drivetrain and created a very capable off road vehicle that was used to venture to the family's remote cabin. This very early introduction to mechanics, fabrication and off road adventure caught Peter's eye and has since been a foundation for his current career path and hobbies.
Peter purchased his very rusted out, incomplete 1948 CJ-2A at the age of eighteen with a goal of having it completely finished within six months. Needless to say that the timeline was very unrealistic and it would not be complete for approximately six years! Pete's goal was to restore the jeep to look very original while have some modern upgrades such as a 2 ½" suspension lift, front disk brakes, Dana 44 rear axle, custom made front and rear bumpers and winch.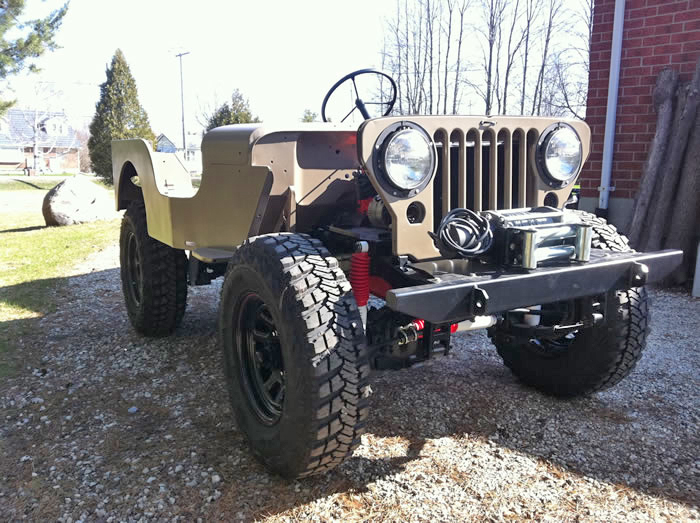 With only 300 kilometers on the freshly restored Willys, tragedy struck. The engine suffered overheating and resulted in a potential cracked block, the smell of burning coolant still haunts Peter at night. Although a huge set back and kick in the pants, Pete couldn't let this get the best of him. After some long research and a few too many sleepless nights, Pete had a fresh outlook on life for the 2A. Pete contacted fellow Canadian Greg at Overland Diesel and before long a new diesel conversion was planned out, including a lightly used V2203 diesel engine, Overland Diesel turbo conversion kit and intercooler. The jeep is currently being torn down and prepped for the upcoming diesel swap, new T98 4-speed transmission with 25% OD from Herm the Overdrive Guy, a proper roll cage and suspension seats.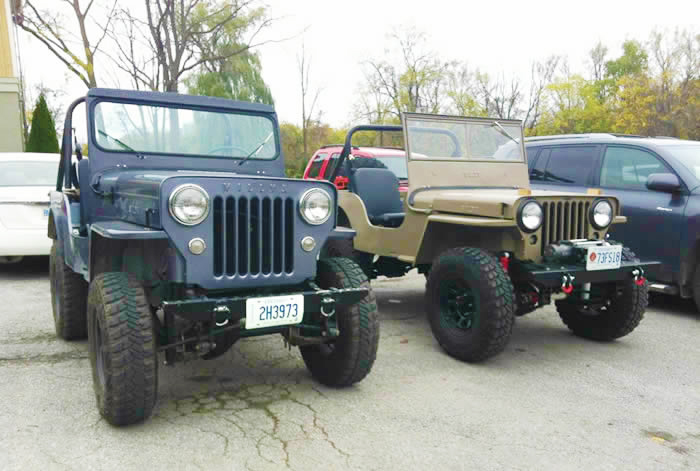 Alaska has always been on Pete's bucket list and to be included on such an amazing historical event makes this a once in a lifetime opportunity.
Happy Trails!
Pete Brouwer